Nintendo blames German law for Wii U content restrictions in Europe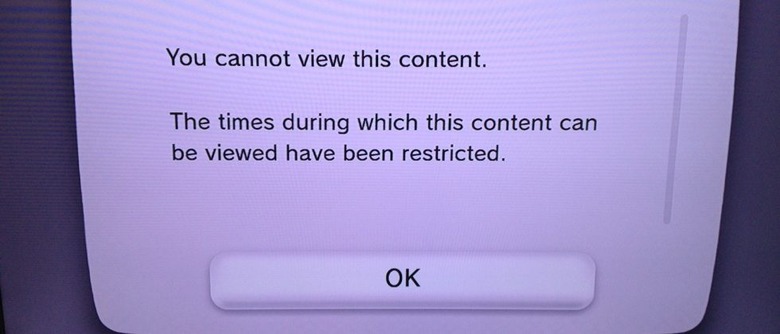 If you're a Nintendo Wii U owner in Europe and have wondered what the deal is with the content restrictions on the Nintendo Wii U eShop, Nintendo is offering up some new details. If you're unfamiliar with what's going on, Nintendo confirmed last week that Nintendo of Europe blocks access to 18+ content at certain times of the day. That blockage leaves gamers unable to purchase any mature rated content.
That means during certain parts of the day you can't buy games like Assassin's Creed 3. The content is only available to purchase between the hours of 11 PM to 3 AM in Europe. Nintendo has confirmed today that the strange regulations have to do with laws in place in Germany to protect minors.
Nintendo of Europe has to abide by the German restrictions because it is based in Germany. I'd wager many gamers who like to purchase games digitally in Europe would run into this limitation at one point or another.
Nintendo says that the restrictions allow it to comply with German youth protection regulations. The fact that Nintendo of Europe is based in Germany means is obligated to apply German regulations to all of Europe.
"At Nintendo we always aim to provide a safe gaming experience for fans of all ages and ensure that we comply with applicable legal age restriction requirements across Europe," a Nintendo spokesperson told Eurogamer.

"Legal age restriction requirements vary across a number of European countries. Since Nintendo of Europe is based in Germany, Nintendo eShop is complying with German youth protection regulation which therefore applies to all our European markets. Under German law, content rated 18+ must be made available only at night.

"Therefore the accessibility of 18+ content in Nintendo eShop is limited to [USK: 22:00 UTC until 4:00 UTC] [PEGI: 23:00 UTC until 3:00 UTC]."
[via Eurogamer]