Nintendo Black Friday deals include Switch and 2DS bundles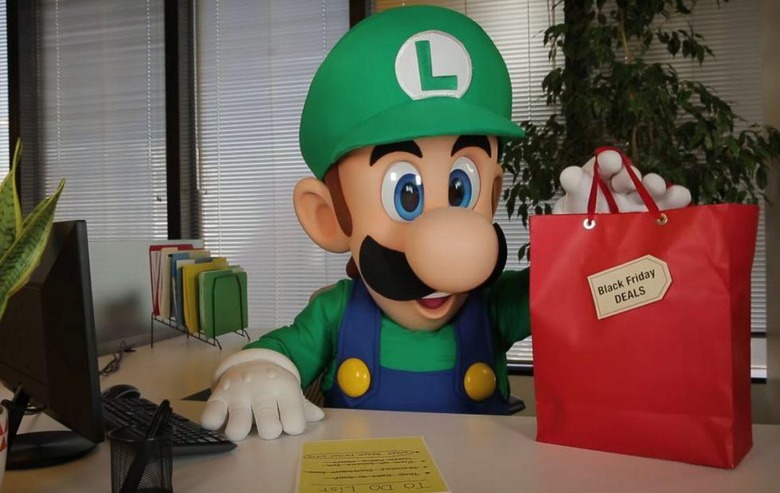 Black Friday is only about a week and a half away, and as you'd expect, the deals that various manufacturers will be offering have started flooding in. Today, Nintendo revealed the discounts it's planning to offer on Black Friday, and there are two hardware deals in particular worth considering. Somewhat surprisingly, one of those deals in on the Switch, which thus far hasn't been the subject of very many discounts.
Last year, for instance, Nintendo didn't really offer any discounts on the Switch. Some retailers discounted Switch games for Black Friday, but the console largely stayed the same price, due to the fact that it was still relatively new and selling well. Now that we're almost two years from launch, Nintendo is clearly a little more comfortable with the idea of offering deals on the Switch.
The Switch bundle Nintendo has put together for Black Friday includes a console with neon red and blue Joy-Cons and a pre-installed copy of Mario Kart 8 Deluxe. It'll set you back $299.99, which is the typical cost of a Switch console on its own, so you're essentially getting the game for free. Nintendo will also be offering a two pack of steering wheel Joy-Con attachments for $14.99.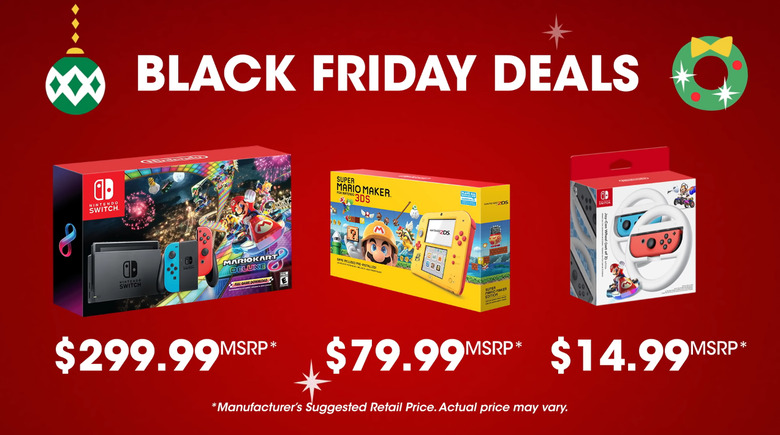 The second hardware bundle Nintendo has on deck for Black Friday centers around the 2DS. With this bundle, you'll get a limited edition yellow 2DS with a pre-installed copy of Super Mario Maker for Nintendo 3DS for $79.99. Again, $80 is the usual price of the 2DS, so just like with the Switch bundle, you're basically getting the game for free here.
That's it for Nintendo's official Black Friday deals, but as always, retailers might choose to discount games for the Switch and the 3DS for Black Friday. We'll keep an eye out for more deals, but in the meantime, head down to the comments section and tell us what you think of these discounts – is what amounts to a free game enough, or were you hoping for more on Black Friday?