Nintendo 3DS XL fondled on video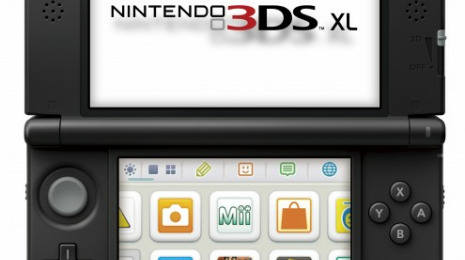 Nintendo revealed that it would be releasing an upgraded version of the 3DS last week dubbed the 3DS XL, bringing with it a larger screen and improved battery life. Several French gaming websites have already had a chance to take the new handheld for a spin and serve up some first impressions, with the results mostly being positive. At first many were skeptical of the 3DS XL, believing that a simple boost in size wouldn't amount to significant differences, but it looks like Nintendo have made several other tweaks that should improve the overall gaming experience.
The first observation is that the 3DS XL naturally has a huge screen, all the better to see your games with. Both displays are said to have undergone improvements though, with the 3D mode looking better to the eyes, and even 2D is said to look better than the normal 3DS. Viewing angles have also been improved.
Meanwhile, ergonomics play an important role, with the larger physical size and rounded corners giving hands more real estate to grasp, resulting in a better grip. The 3DS XL is reportedly lighter than its predecessor, and while the unit appears to be matte, there's a coating that gives the illusion of a metal chassis.
It seems like the French have been charmed by the larger unit overall, but is it enough to get consumers to splurge all over again? Time will tell. The 3DS XL will be released on August 19th in the United States and cost $200.
[via Kotaku]