Nintendo 3DS system update rolls out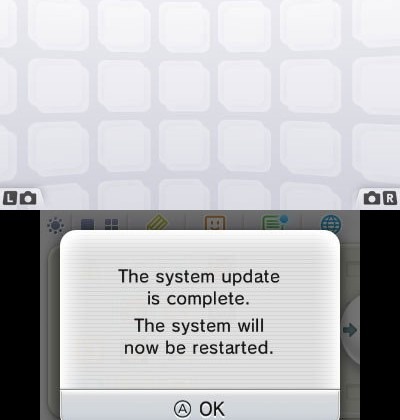 If you own a Nintendo 3DS a new software update is now available for the portable console that brings with it some new features. That update was originally expected last month and then Nintendo said it would land December 8. That would have made the roll out start tomorrow. For whatever reason, the update is available today, a day before expected. That is certainly better than another delay in the roll out.
The update has some cool new updates inside with new puzzle panels and a follow up for the StreetPass Quest game called Street Pass Quest 2. Other updates include some Mii Plaza tweaks so you get messages for achieving things in Mii Plaza. This includes things like meeting 100 Miis and those from other countries. There is also a music player for hearing tunes in the Plaza.
The StreetPass map will show you where all the Miis you meet are located. The update also added 20 pieces per Puzzle Panel with four pink parts that can only be collected in StreetPass and can't be purchased. The update also adds video recording to the mic for up to ten-minute videos. The eShop can be linked to a Club Nintendo Membership and you can transfer content between 3DS systems now as well.
[via Official Nintendo Magazine]