Nintendo 3DS firmware update goes live, allows game patching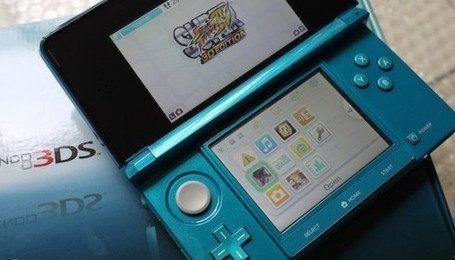 An important firmware update has just been pushed out to Nintendo 3DS owners. In addition to adding a new folder-structure feature to allow users to organize their downloaded apps and games, it changes a fundamental piece of the 3DS software architecture, making it possible for Nintendo to release patches for specific games in the future, something that should have probably been available from day one.
This was spurred by a huge glitch in Mario Kart 7, in which there is one track that allows players to exploit a flaw in the track design and end up treating it as an enormous shortcut. This glitch is leading to a lot of unfair competitions in the game's online multiplayer races, but because there was no way to release an online patch, fans just had to grin and bear it.
Thanks to this new update, though, if a problem like this ever arises again, it will be much easier for Nintendo to fix it. As part of the firmware update, that Mario Kart 7 glitch will automatically be patched to all systems that download the update. The other part of the firmware update lets users create a file structure within their system that gives them the ability to put up to 60 apps/games into individual folders, clearing the clutter from the main menu screen and making it easier to organize for users who have a lot of content.
[via Attack of the Fanboy]