These new Nintendo 2DS XL special editions come with bad news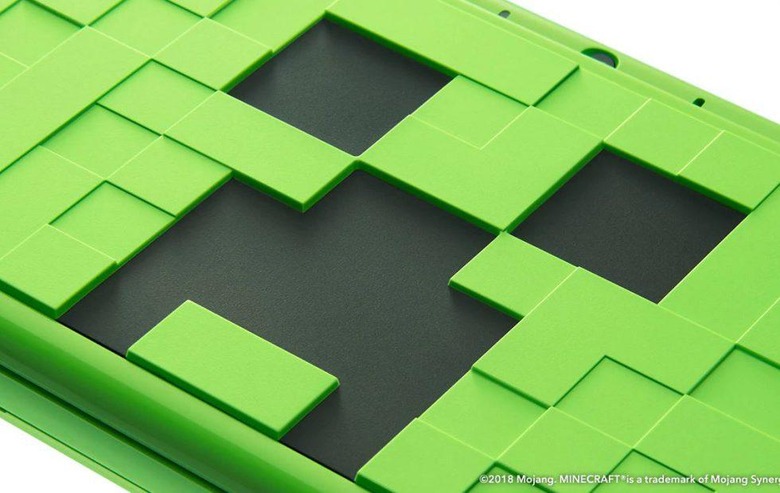 Even though Nintendo didn't have much to say about the 3DS during E3 2018, the company presses on with its limited-edition handheld releases. Today, Nintendo revealed three new 2DS XL variants that are due to launch in Japan later this year. One is centered around Mario Kart 7, another carries an Animal Crossing theme, and the third taps into the ever-popular Minecraft.
That Minecraft 2DS is actually something of a surprise, considering that Microsoft owns the IP and Mojang, the studio responsible for the game. Still, perhaps it shouldn't be all that shocking given Microsoft's recent focus on cross-platform multiplayer within Minecraft. In any case, the 2DS XL itself looks pretty cool, as it's modeled after the Creeper from the game, with an uneven design that gives the handheld a pixel art look.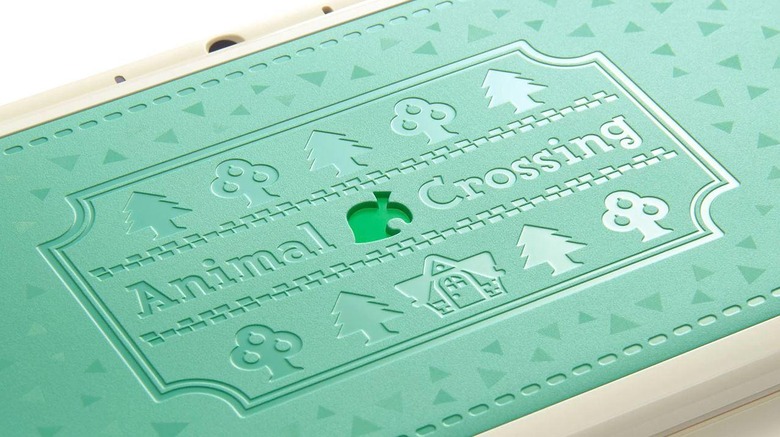 Next up is the Animal Crossing 2DS, which features the Animal Crossing: New Leaf logo etched into the cover. As you'd expect, this 2DS comes with a copy of Animal Crossing: New Leaf – Welcome Amiibo pre-installed, with a green and cream color scheme. This one looks pretty great as well, if not a little more tame than its Minecraft-themed brother.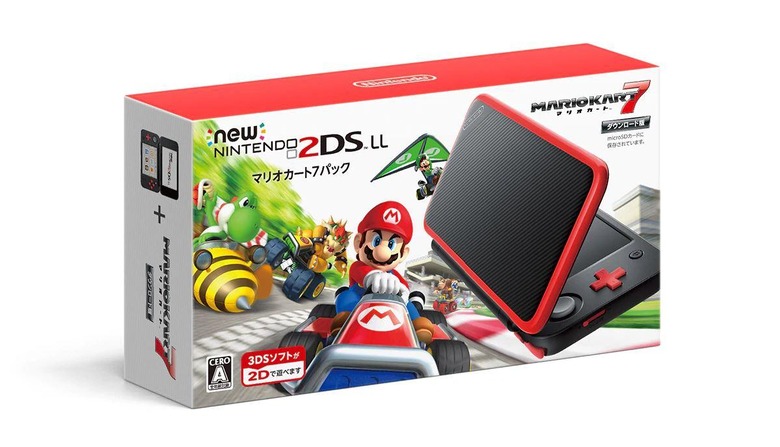 Finally, we come to the Mario Kart 7 2DS XL. There isn't a whole lot to say about this one, as it's a black 2DS with red trim and accents throughout. It looks pretty sleek, though its design isn't as intricate as the Minecraft or Animal Crossing ones. Like the Animal Crossing 2DS, this will come with a pre-installed copy of Mario Kart 7.
The Mario Kart 7 and Animal Crossing 2DS systems will be launching in Japan on July 19, while the Minecraft one will follow shortly after on August 2. For now, there's no word on whether or not they'll get a release here in the US, but you have to imagine that a lot of American customers will want to pick one of these up – especially the Minecraft one. We'll keep an ear to the ground for more, so stay tuned.