Nimbus ExaDrive DC100 100TB SSD sets new storage milestone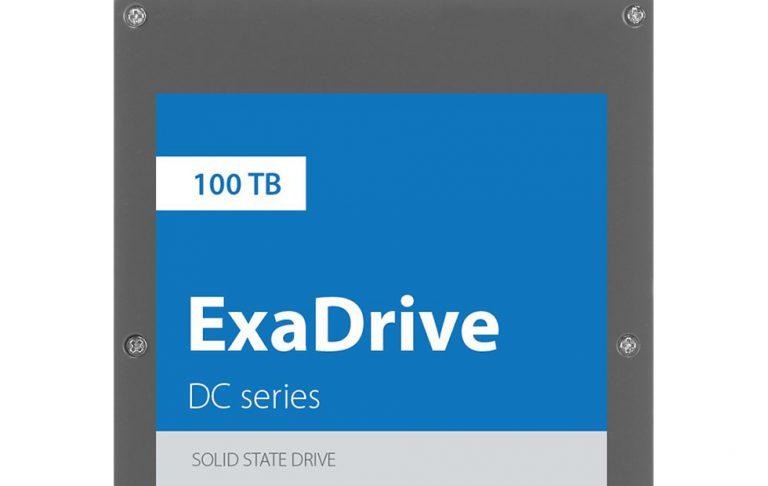 Nimbus Data just set a storage milestone with the announcement of its new ExaDrive DC100, a 100TB solid-state-drive. This model boasts the largest capacity of any SSD to date, offering more than three times the storage capacity of its closest competitor, the company says. In addition to its record-breaking capacity, Nimbus says its ExaDrive DC100 uses 85-percent less energy per terabyte than competing models.
The company explains that it focused on both efficiency and capacity with its ExaDrive DC100 model. The model uses Nimbus's multi-processor architecture and 3D NAND, the result being a drive that is "small enough to fit in your back pocket" while having a capacity massive enough to hold up to 2,000 iPhones worth of data.
The company specifically mentions data centers as a suitable fit for its new drive. Assuming a data center were to use the drive, Nimbus brags that a singe rack can offer more than 100 petabytes of capacity while keeping the per-terabyte costs, power, and cooling requirements down by 85-percent.
This SSD model offers up to 500Mbps throughput with up to 100,000 input/output operations per second (IOps). Ultimately, the DC100 uses only 0.1 watts per TB; it has a 3.5-inch form factor and a SATA interface. The company guarantees five years of "unlimited endurance" for this particular model; it has integrated capacitors to help protect data in the event that electricity is suddenly lost.
The drive will be "generally available" starting this summer, according to the company, though it doesn't state any prices at this time. Nimbus will also offer a lesser 50TB capacity model.
SOURCE: BusinessWire