Nikon's entry-level D5500 DSLR is ready to shoot and share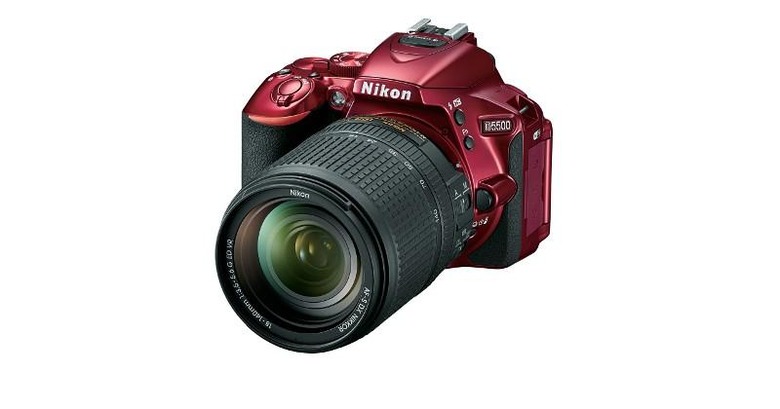 Digital cameras nowadays are a dime a dozen and sometimes they have to be that number in order to accommodate the growing number of digital photographers of all levels of experience. Nikon's latest DSLR offering is positioned to be the perfect companion for a budding photographer. Combining a blend of topnotch camera features and a small, lightweight body design, the DX-format D5500 DSLR to make everything quick and painless, from taking that once in a lifetime shot to immediately sharing it with the world.
The D5500 sports a rather high 24.2-megapixel CMOS sensor with an equally high ISO range of 100-25,600, making it ideal for capturing photos even in low light environments. The sensor eschews the usual Optical Low-Pass Filter or OLPF in favor regaining detail and sharpness. It also features a 39-point autofocus system with 9 cross-type sensors that will quickly lock on to even fast moving targets. The D5500 is equally capable when it comes to video recording, being able to shoot videos in 1080p at 60 fps.
Nikon designed this DSLR to be its smallest and lightest, with dimensions of 4.9 x 3.8 x 2.8 in and a weight of 14.8 oz. The monocoque structural skin of the body ensures that users, especially those only beginning to get a steady hand, will be able to comfortably hold the camera with confidence. The D5500 is also a first for Nikon as it is the camera maker's first DSLR to sport a touch-enabled monitor. The 3.2-inch Vari-angle LCD monitor helps users take more difficult shots, whether above a crowd or that perfect selfie. Touch functions include Touch AF for selecting a focus point, pinch to zoom, and Fn (Function) features for quick one-touch access to important settings.
For the sharing part, the D5500 has a built-in WiFi for pairing with smartphones or tablets for faster sharing of photos over the Internet. These mobile devices can also be used to remotely control the camera, making short work of group photos where the photographer also needs to be included.
Aside from the Nikon D5500, the company is also expanding its NIKKOR lens line with two newcomers. The retractable DX-format compatible AF-S DX NIKKOR 55-200mm f/4.5-5.6G ED VR II gives an affordable way to zoom in on the action, with the assistance of Nikon's VR image stabilization2 tehcnology. The new AF-S NIKKOR 300mm f/4E PF ED VR, on the other hand, compatible with FX-format cameras, is the company's and the world's lightest 300 mm full-frame fixed focal length AF lens.
The Nikon D5500 will be available body only starting February in black and red color options with a price tag of $899,95. With the AF-S DX NIKKOR 18-55mm f/3.5-5.6G VR II lens, it will cost $999.95 while it will cost $1,199.95 when bought in a kit with the AF-S DX NIKKOR 18-140mm f/3.5-5.6G ED VR lens. The AF-S DX NIKKOR 55-200mm f/4.5-5.6G ED VR II will cost $349.95 while the AF-S NIKKOR 300mm f/4E PF ED VR will have a $1,999.95 price tag, also available in early February.
SOURCE: Nikon