Nikon D6 DSLR puts the focus on autofocus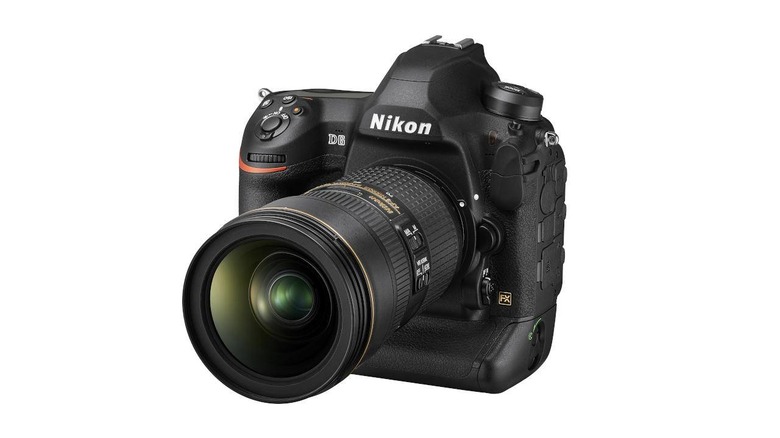 While the smartphone market is seemingly obsessed with megapixel counts, the camera industry has moved on to solve the next big problem in digital photography. In contrast to mobile OEMs, camera makers seem to be content with incremental increases in sensor sizes while putting their efforts heavily on improving other parts of the formula, specifically the autofocus system. That seems to be the vibe that Nikon is giving with the new D6 which it describes as having its most powerful AF system to date.
That power is delivered by a 105-point AF system, all of them cross-type sensors and all of them selectable. A new triple sensor arrangement promises a denser layout than its D5 predecessor. At the same time, the Nikon D6 also builds on the Group AF mode that offers different arrangements of points depending on the scene or the movement of the subject.
It's not all just about AF, of course. The D6's new EXPEED 6 imaging engine, when paired with the 20.8 megapixel FX-format CMOS sensor, is able to achieve fast frame rates, up to 60 fps with 2 megapixel photos, and a wide ISO range from 100 to 102,400. And in this day and age of 4K video content, the DSLR is able to meet that demand thanks to 4K UHD video recording.
The Nikon D6 is built for pros but even pros don't like wading through menus just to get to the settings they want. 14 customizable buttons offer quick access to 46 unique functions, including combinations of settings they can recall later on in a snap. And when it comes to moving out of the camera, the Dual CFExpress card support and Ethernet and WiFi connectivity make data transfers a breeze.
Of course, the Nikon D6 also carries a pro-grade price tag. Available in April, Nikon's most advanced DSLR yet will retail for $6,499.95. And that's for the body alone, letting you pick your lens of choice to go along with it.