Nikon COOLPIX W300 will weather any condition in beautiful 4K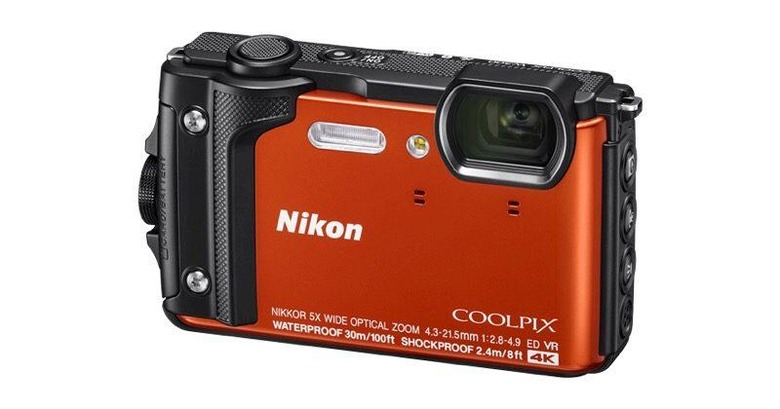 Adventurers and active people rejoice! Gone are the days when having rugged equipment meant compromising on quality and capability. These days, even rugged devices are almost as capable as their more premium and more fragile counterparts. Case in point is the new COOLPIX W300 from Nikon. Durable and compact, the digital camera can go anywhere you go, while recording every moment in hi-res 4K UHD.
Nikon is positioning the W300 as the perfect companion for explorers. For one, it has a strong set of rugged features that will help it survive any terrain or condition. It is waterproof down to depth of 100 ft for 30 minutes, freezeproof to a temperature of -10C, and shockproof from a height of 7.9 ft.
But if that weren't enough, the COOLPIX W300 also boasts of features designed to appeal for people who love to get off the beaten path. Those include built-in GPS, altimeter, and depth gauge. It also has points of interest (POI) and mapping functions for those times when GPS might not be available. And it has a one-button LED light for dark times.
Of course, the W300 is a camera first and foremost. That side of the product bears a 16 megapixel BSI CMOS sensor, capable of 4K UHD video recording, timelapse and superlapse modes. 5x optical zoom and 10x dynamic fine zoom make short work of distant subjects. And a combination of built-in Wi-Fi, Bluetooth, and Nikon's SnapBridge software lets you immediately share the moment with family and friends over the Internet.
Starting summer this year, you will be able to purchase the Nikon COOLPIX W300 for a price tag of $389.95. You can even choose from orange, yellow, or black to fit your preferred active lifestyle color.
SOURCE: Nikon