Nikon CoolPix S52 and S52c digital cameras - thin and light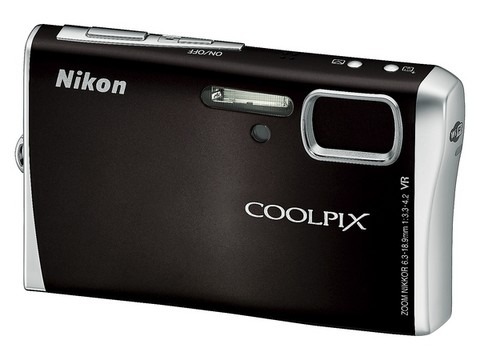 Using Nikon's Wave-Surface camera body these two cameras look amazing and offer up 9MP of photographic goodness. You also get a 3x NIKKOR optical zoom and OVR or optical vibration reduction as well as up to ISO 3200 shots.
You can use the auto-ISO control that's built into these cameras or you can switch between ISO 100, ISO 800, ISO 2000, and ISO 3200. You also get a 3-inch LCD screen, Nikon's EXPEED, which enhances noise reduction and improves the signal to noise ratio of your shots.
Other features include Face-Priority Auto Focus, In-Camera Red-Eye Fix, and D-Lighting, they both us SD/SDHC cards and use Nikon's EN-EL8 Li-Ion battery, the S52 sells for $249.95. The S52c on the other hand has one more feature, Wi-Fi, which allows you to do a lot of cool things including email the photos directly from the camera, upload them to Flickr, and send them to your BlackBerry, it will sell for $279.95.
[via Nikon]