Nikon 400mm f/2.8 lens update arrives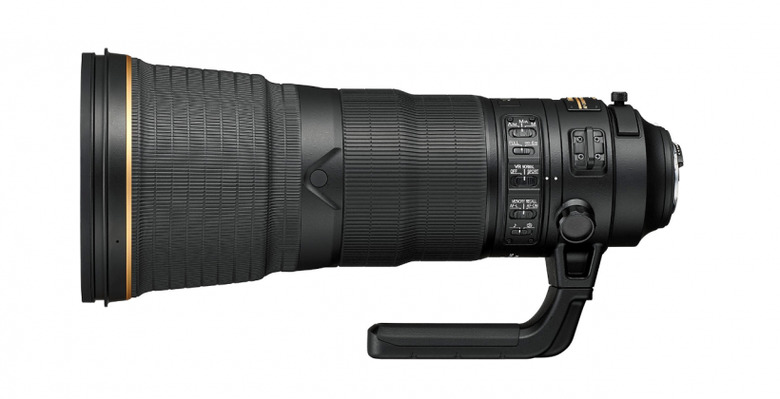 Earlier this week, rumor surfaced from an unnamed source that Nikon planned to reveal an updated AF-S 400mm f/2.8 lens, something that was expected to accompany a new mirrorless camera. The camera arrived on Tuesday, and following that the maker has taken the wraps off its new lens offering.
The new AF-S NIKKOR 400mm f/2.8E FL ED VR is a so-called Super-Telephoto lens, giving photographers the ability to get up close and personal with a distant subject. With the refresh comes, among other things, a lighter body that is more durable than the previous version.
The new 400mm offering features a "refined optical formula," with auto focus being improved over the original model, as well as both speed and accuracy. A couple fluorite element have been tossed into the mix, which combines with some other features to keep chromatic aberration and flaring low.
The "E" in the name hails from the use of 16 elements in the lens, all in 12 groups, alongside an electromagnetic diaphragm. With this, photographers can perform high-speed shooting while getting stable exposures. As expected, the price tag for the refresh is higher than the original, although by quite a bit more than the mentioned $500 — you'll be shelling out $11,999.95 USD for the lens.
SOURCE: Nikon