Nikola's NZT side-by-side off-roader has an insane 590hp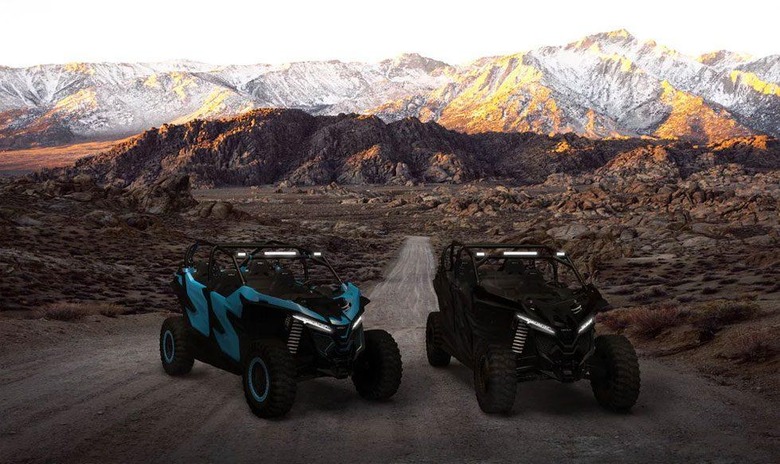 Normally when you are talking about off-road only side-by-side ATVs, you are lucky to get 90hp on models from most manufacturers. A company called Nikola has a new electric side-by-side and this one packs in an insane 590hp and 722 lb-ft of torque. This isn't a small and light vehicle that seats four people.
With that much power, it's hard to imagine how this thing doesn't simply flip over when you smash the pedal. The NZT will come in four models with each getting more power than the last. The NZT 440 gets the full 590hp, NZT 352 gets 472hp, NZT 280 gets 375hp, and the basic version is the NZT 198 with 266hp.
The vehicle can rocket from zero to 60mph in 3.5 seconds. Every model has 4WD and is IP67 waterproof. The tires are 33-inch Kevlar reinforced units and each wheel has 20-inches of travel with Fox Podium internal bypass shocks.
Buyers also get a tablet-like display in the vehicle and winches on front and back. All versions get ABS brakes, stability control, and anti-rollover systems. Battery pack options include 75, 100, and 125kWh with a driving range of 90-150 miles per charge.
Charging is handled via a wall socket or J1772 quick charge outlet. These things are fat little pigs weighing up to 4,200 pounds depending on specs. The base version sells for $28,900, right in the realm of other high-end side-by-sides.
SOURCE: NewAtlas