Nikola Badger pickup can run on hydrogen or electricity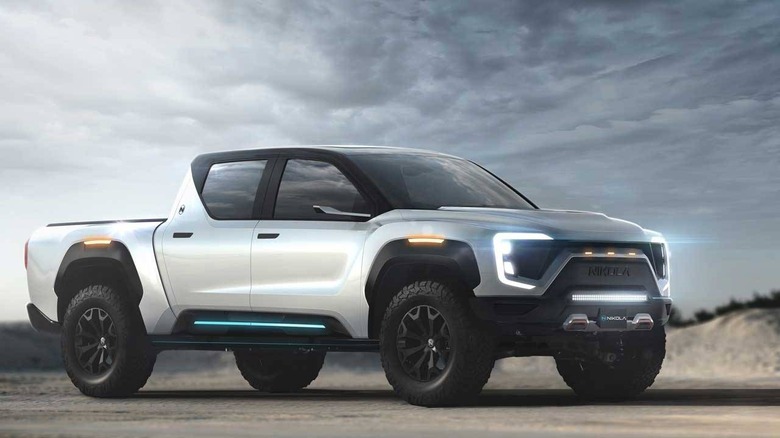 Nikola Corporation has announced the Nikola Badger electric pickup that has an estimated range of 600 miles on blended fuel cell and battery power. The truck will be offered as a fuel-cell electric vehicle or as a traditional battery-electric vehicle. Nikola says that the Badger can go 300 miles on electricity for those with no hydrogen access.
To alleviate the issue with no or little access to hydrogen across the country, Nikola says that it is planning a network of 700 hydrogen stations to give North America coverage. The initial locations of the hydrogen stations will be finalized and announced this quarter.
The Badger will generate 980 lb-ft of torque and 906 peak hp with 455 continuous hp. It will be built in conjunction with another OEM using their certified parts and manufacturing facilities. Who that partner is hasn't been announced. Nikola says that the Badger could handle what a construction company could throw at it and is engineering to outperform all-electric pickups on the market in continuous towing, hp, and range.
The truck will feature a 15kW power outlet for tools, lights, and compressors. That is enough to assist a construction site for 12 hours without a generator. Badger promises 0-60 mph in 2.9 seconds. Badger is designed to handle 0-100 mph launches with minimal loss of performance and to operate on grades up to 40% with software blending of batteries and fuel-cell.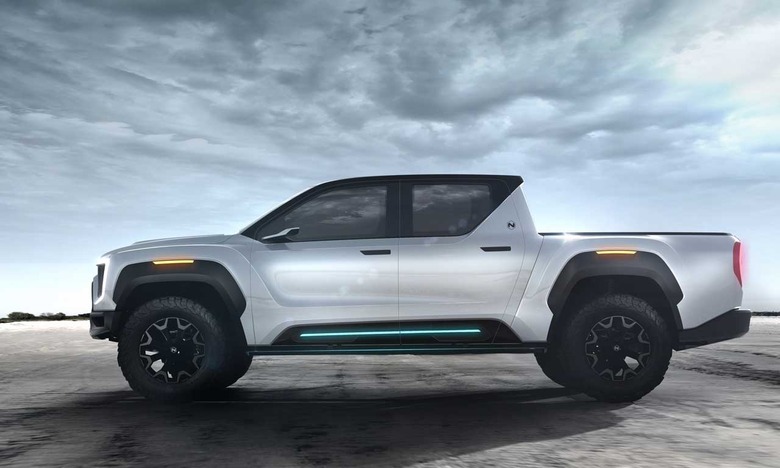 The truck can tow a fully loaded trailer and a combined vehicle weight of 18,000 pounds. Towing capacity is over 8,000 pounds. The truck has five seats and measures 5900 mm long x 1850 mm tall x 2160 mm wide a 1560 mm bed width. Pricing is unannounced.