Nike's new subscription service isn't as crazy as it sounds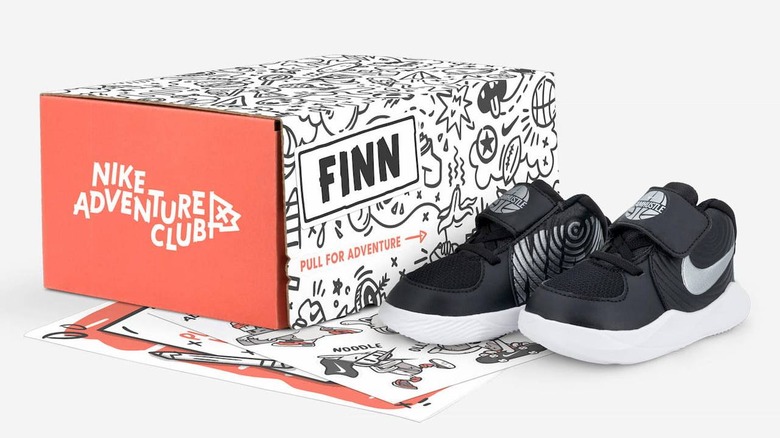 If there's a current craze among corporations and conglomerates, it's subscription services. A huge number of companies out there are now offering monthly subscriptions, covering everything from streaming to food and even dog toys. Now Nike has announced it's getting in on the subscription frenzy, but what it's offering isn't as crazy as it sounds at first blush.
Instead of targeting the shoe-obsessed like you might initially expect, Nike is positioning its new subscription service as the perfect solution for parents with growing children. Officially called the Nike Adventure Club, the service allows parents to swap out shoes on a regular basis to keep up with their child's growing feet (and, presumably, changing tastes).
Nike says that the Adventure Club includes shoe sizes from 4C to 7Y, which is "roughly from age 2 to 10." There are more than 100 different shoe styles and designs to pick from as well. When you're sent a pair that you like, you can keep it, but when your kid outgrows it or decides they don't like it, you can send it back to be recycled or donated and receive a new pair.
There are three different subscription tiers for the Adventure Club. The first tier gets you a new pair of shoes every 90 days – so four pairs a year – for $20 a month. The second tier tuns $30 per month and grants six pairs per year. The final tier is a not-inexpensive $50 per month, but it nets you a new pair of shoes every month. Nike says that you'll save $10 per pair on that highest tier, but any way you want to frame it, that's a lot of shoes.
Shoes arrive in a personalized box and come with "exclusive adventure guides" that offer ideas for outdoor activities. Though the Adventure Club is launching today, Nike isn't accepting new sign ups at the moment – visiting the Adventure Club's website prompts you to join a waiting list, with Nike saying that new members will be added daily.