Nike's all-LED basketball court is a dream come true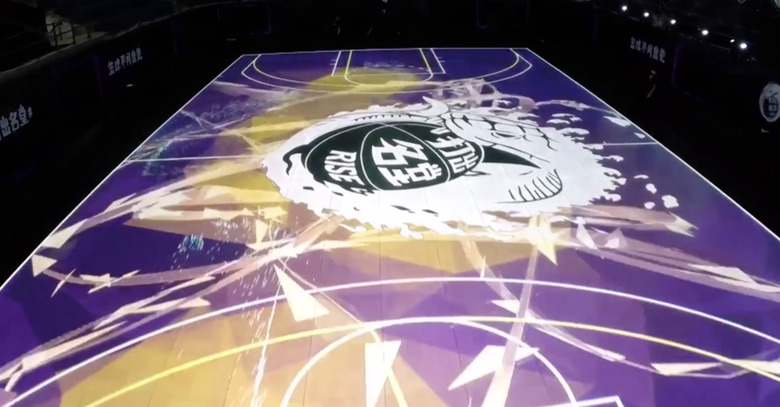 Marketing is huge for sports, but some have it easier than others. A football field or soccer pitch are green, making it easy to force an ad on the surface for TV viewers. Other sports like basketball don't have it so easy, and have to find crucial areas to sell ad space. A new court, which is totally LED, may be the next generation of ad revenue for the NBA.
In Shanghai, Nike created a training facility named The House of Mamba. If you're a basketball fan, you likely know that Kobe Bryant's nickname is the Black Mamba — and that he's a Nike athlete. He's also a pretty big deal in China. We're sure you get the correlation by now.
The LED court was created at this training facility, and is meant for training young players in the ways of Mamba-ism. A team could learn plays by following an icon on the floor rather than having a coach scream at them incessantly. Players would gain insight on best practices during practice.
Of course, the real upside is ad space, where a team, arena, or court sponsor could sell ad space during down-time. Time-outs and halftime action could be a lot more interesting, and if you thought the jumbotron in Dallas was interesting — this might have it beat. The video below shows the LED court in action, so give it a look.
Via: CNET