Niantic's Ingress is getting an anime series on Netflix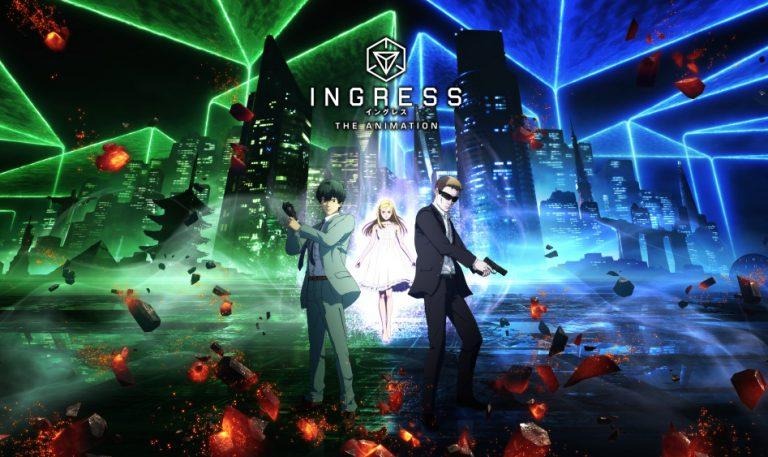 Niantic is widely known for creating Pokemon Go, but the developer first made its name with Ingress, the augmented reality mobile game that served as much of the foundation for hit Pokemon title. Late last year the studio announced it was working on Ingress Prime, which will serve as both a sequel and revamp of the original, and feature improvements from Pokemon Go. Now Niantic has also announced an Ingress anime series is debuting this fall on Netflix.
Titled Ingress: The Animation, the series is being produced by anime studio Crafter, with CG artist Yuhei Sakuragi serving as director and Takeshi Honda of Neon Genesis Evangelion-fame as character designer. The show will adapt the universe of the Ingress game, where exotic material is leaking into the world through portals and grants people psychic powers, and act as an introduction to Ingress Prime.
Ingress: The Animation will focus on two characters who have developed special powers the matter, Makoto and Sarah, and work together to try to stop a mysterious company abusing the substance for its own benefit. The story is said to overlap with the original Ingress game, and introduce Jack, a new antagonist that will be featured in Ingress Prime.
As an augmented reality game, Ingress has players joining either the Enlightened or the Resistance, and visiting real-world locations to battle for control over virtual portals for their side. The anime looks like it will serve two important purposes: introducing the world of Ingress to new players, and hopefully getting them interested in the new game; and acting as a stand-alone series with an interesting story, strengthened by involvement from some talented anime creators.
SOURCE Variety