NHTSA warns some 2021 F-150 owners against driving their vehicles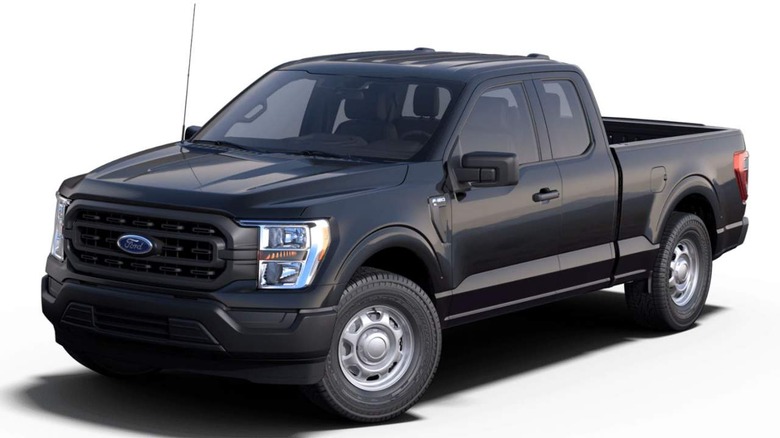 The NHTSA has announced that Ford has issued a recall on model year 2021 F-150 pickups. Trucks covered in the recall are the Super Cab body style, and the recall is due to a problem with seat belts. According to the recall, front seat belt webbing may not be routed correctly inside the vehicle.
A seat belt with incorrectly routed webbing might not restrain occupants in the event of an accident. It's important to note that only Super Cab Body styles are covered in this recall. 2021 F-150 trucks in regular or crew cab configurations aren't covered. Ford says those other body styles use a different seat belt configuration.
Owners of Super Cab trucks can reach out to local Ford dealerships to get specific information or call Ford toll-free at 1-866-436-7332. The recall covers about 16,430 trucks built between January 2 and May 27, 2021. Owners of trucks covered in the recall will be notified by mail.
The notification will include information on what owners need to do and how to perform a preliminary self-assessment of the seat belt. Ford and NHTSA warn that if passenger-side seat belts fail inspections, the passenger-side seat should not be used, but the vehicle can be driven.
However, if the driver-side seat belt fails inspection or both seat belts fail, owners should not drive the vehicle until repairs are performed. That will mean a tow truck ride from home or work to a local dealership. It's unclear if Ford will be covering the cost of those towing services, but presumably, a vehicle with roadside assistance would get the tow for free anyway. Many people also have towing coverage on their auto insurance, which would cover the cost in most instances.