Nexus S unboxing and hands-on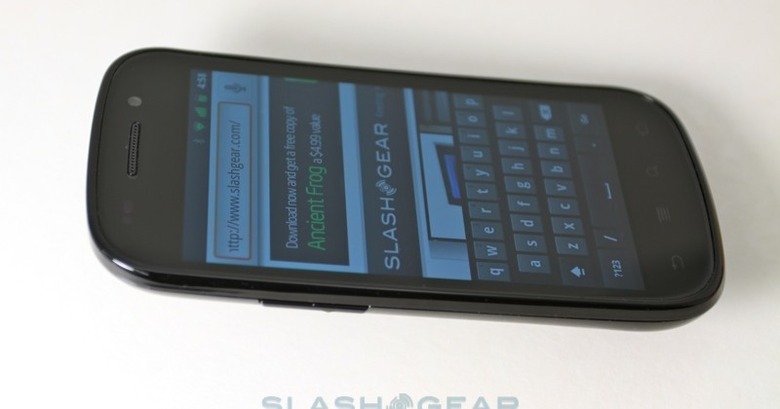 Despite the speculation beforehand, Google launched the new Nexus S last week with little fanfare: no big press event, no gathering of Samsung, Android and T-Mobile execs on-stage to talk about how pleased they are to work together. A noticeable difference from the first-gen Nexus One, then, so does that make the Nexus S a minor update rather than another Android game-changer? Check out the SlashGear unboxing and some first-impressions after the cut.
Google's packaging is broadly similar to that of the Nexus One, and you don't get much in the way of accessories. A USB to microUSB cable, USB AC adapter and wired hands-free headset is your lot. The plastic back cover pops off to reveal the SIM card slot and the removable battery, but there's no microSD card slot, only 16GB of internal storage.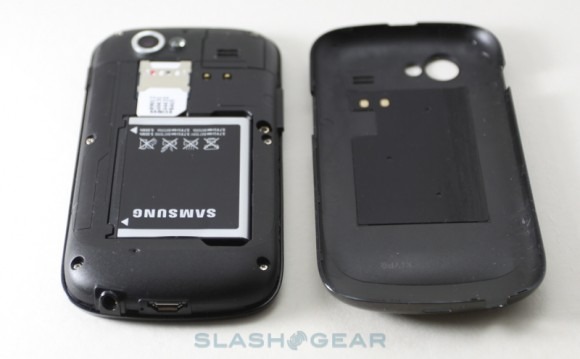 In with the phone there's also one of Google's NFC stickers, as announced for the new Google Places Business Kits. Hold the Nexus S up to the sticker with the new Tag app open and it'll automatically scan it and take you to a Google video on the Nexus S. When they become more common, Google envisages NFC being used for payments, checking business information and more, basically turning your Android smartphone into a digital wallet among other things.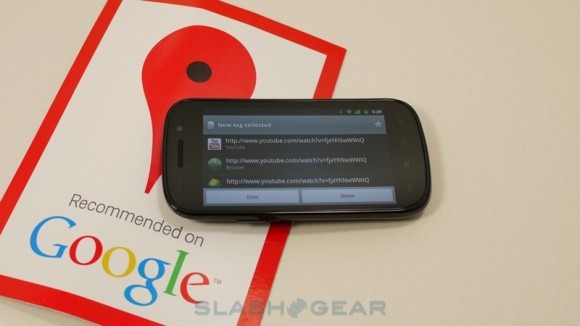 Android 2.3 Gingerbread automatically pulled in our previously-downloaded apps and even restored our wallpaper when we logged in with our regular Google credentials, and we were quickly up and running. The smartphone feels speedy, certainly faster than a Galaxy S family device despite running on the same 1GHz Hummingbird processor.
Unboxing Nexus S:
[vms 8eb2e219dce49e64c885]
Nexus S (Android 2.3) Hands-on demo:
We'll be putting the Nexus S – and Gingerbread – through its paces ahead of the full SlashGear review, so until then enjoy the unboxing video and hands-on demo, and let us know what questions you have about Google's new superphone!