Nexus Player now available to order via Google Play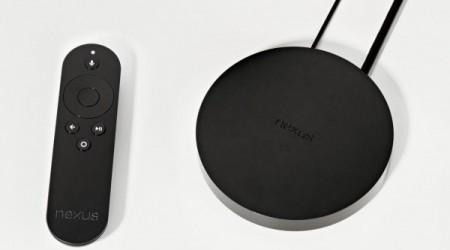 Google's answer to Roku, Amazon fire TV, and Apple TV — the Nexus Player — is in stock and ready for purchase via Google Play. The player, which is the first to offer Android TV on a broad scale, is Google's latest play for your living room space. Offering up a central hub for your media consumption and streaming, Nexus Player is also a great device for more casual gaming. Voice command via the remote could also have you pushing less buttons.
Running on a quad-core Intel Atom processor clocked at 1.8GHz, the Nexus Player won't have problems streaming your content. A PowerVR Series 6 Graphics Engine will also keep your gaming endeavors humming along nicely.
A subtle 1GB RAM and 8GB memory are also included, but you're not going to be storing anything on the device, so don't worry much about that. Those specs are more than enough to keep the processor and GPU listed above running smoothly, and that's the point.
An included remote is simple enough to use, and has a microphone embedded at the top for voice commands. A Gamepad, sold separately ($39.99), is your Google-branded game controller, but offers nothing new in the way of gamepad performance. You're still getting the d-pad/dual joystick/four-button array with trigger buttons around back.
If anything, this shows Google's ambitions to be your living room go-to platform didn't die with Google TV, and wasn't complete with the Chromecast. Android TV is well positioned to take on Apple TV and the others, and should Google get their media offerings up to snuff with the likes of Amazon and iTunes, the Nexus Player might be one to conquer the rest.
Source: Google Play