Nexus Player breaks out into Best Buy and Newegg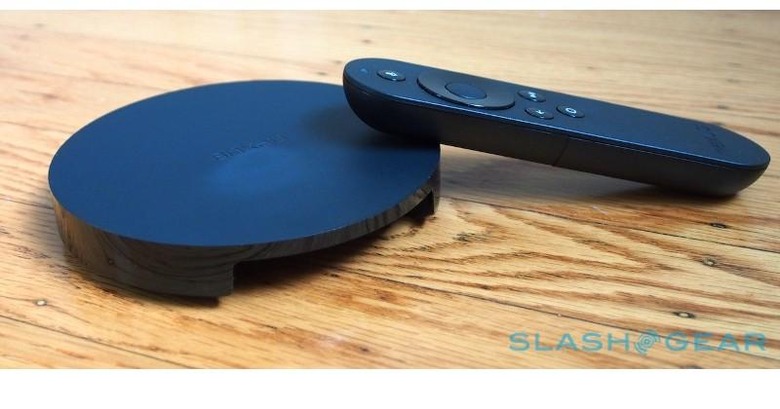 We may receive a commission on purchases made from links.
Android TV is such a novel concept, not to mention implementation, that it will require a lot more exposure before it becomes the de facto Android living room experience that Google most likely wants it to be. In this case, the more people that can get their hands on an Android TV device, the better. That is why the availability of the Nexus Player outside of the very limited reach of Google Play Store is such a good thing. This ASUS-made puck is now also available from Best Buy and Newegg to reach more interested owners.
We've had a chance to give the Nexus Player an in-depth test in our review of the first Android TV device, and it has honestly left us with mixed feelings. Hardware-wise, the device is quite decent and possess the core functionality and features you'd expect in such a smart set-top box. It comes with its own remote control with voice-enabled search and has an optional wireless gamepad that has to be purchased separately. The device's circular form is both visually interesting and yet nondescript when the novelty wears of. In short, when it comes to hardware, the Nexus Player is pretty much on par, if not unremarkable, with others in that market.
But hardware is only part, and perhaps the lesser one, of the story. Android TV is the main focus of the device and there the Nexus Player shows its rough edges. The lack of content and refinement leaves us wanting and hoping for more to come. And more may indeed come as Google tries to ramp up the Android TV push as can be seen in the new breed of smart TVs announced at CES 2015. With the Nexus Player, that hope probably turns more into a promise as well. This is, after all, a Nexus device, which is, in theory, assured of at least 2 years of updates. Provided, of course, Google doesn't silently pull the plug on Android TV and the Nexus Player itself.
What the future holds is still uncertain, but for now, the Nexus Player continues to exist and not just in Google Play Store anymore. Both Best Buy and Newegg have it up for grabs and with the same $99.99 price tag. Do note that the wireless gamepad still comes at a separate purchase and will set you back $39.99.