Nexus One Dock Reviewed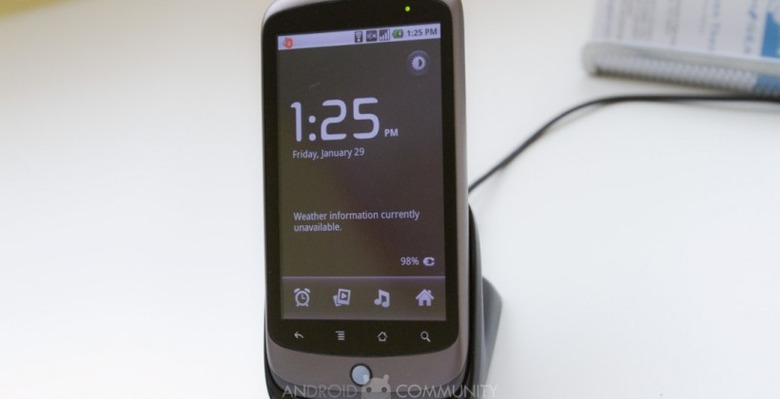 Google's Desktop Dock for the Nexus One went on sale earlier in the week, and one of the first units has arrived over at Android Community. While at $45 it's not a cheap accessory, it does have the added bonus of offering a straightforward way to output music from your phone through to external speakers.
Build quality is decent, and the Desktop Dock is well weighted so that it doesn't topple or slide around too readily. As for the audio-output, as soon as you plug the included stereo cable into the 3.5mm port on the back, the Nexus One prompts you to choose a default action such as automatically routing music playback through to the speakers.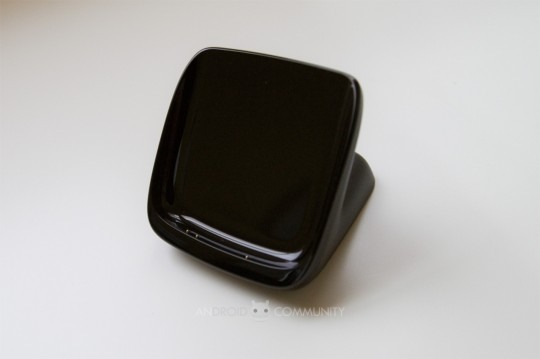 We're also pleased to see – Palm take note – that Google include a second AC adapter in the box with the dock, and that you're not expected to use the original one you got with the Nexus One itself. Altogether, there are certainly cheaper ways to recharge your phone (and you can, of course, simply plug a set of speakers into the headphone socket) but for sheer convenience the Nexus One Desktop Dock does the job. More over at Android Community.