Nexus 7 LTE arriving as one SKU on multiple US carriers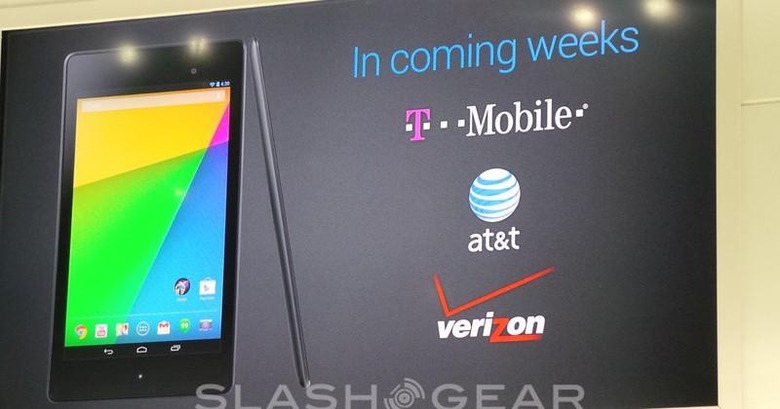 Google unveiled the new Nexus 7 today, complete with faster internals, as well as an impressive 1920x1200 7-inch display. Another addition to the tablet is 4G LTE, and it'll be coming to AT&T, Verizon, and T-Mobile when the tablet releases the US. The best part is, all three carriers will use the same SKU.
The 4G LTE version will only come in a 32GB flavor, while the WiFi-only models will be available in 16GB and 32GB versions. The LTE-ified variant will cost $349 on any of the carriers. This is compared to the $269 32GB version for WiFi only. That's $80 more, on top of a data plan you'll be paying for every month.
However, while the tablet has a launch date of July 30, the LTE version will be arriving "in the coming weeks." We're guessing that Google is putting the release date into the hands of the carriers, so we should be hearing from AT&T, Verizon, and T-Mobile at some point in the near future about availability.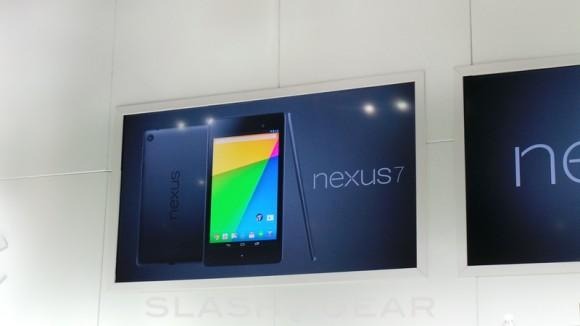 We're also not sure if AT&T or Verizon will subsidize the new tablet. They probably won't, seeing as how the Nexus 7 is already at a really low price point to begin with, but at least that means users won't be binded to a contract when they get service for their new Nexus 7. Be sure to keep an out on SlashGear for carrier announcements regarding the new slate.