Nexus 5 gets a taste of Nougat via unofficial Android 7 ROM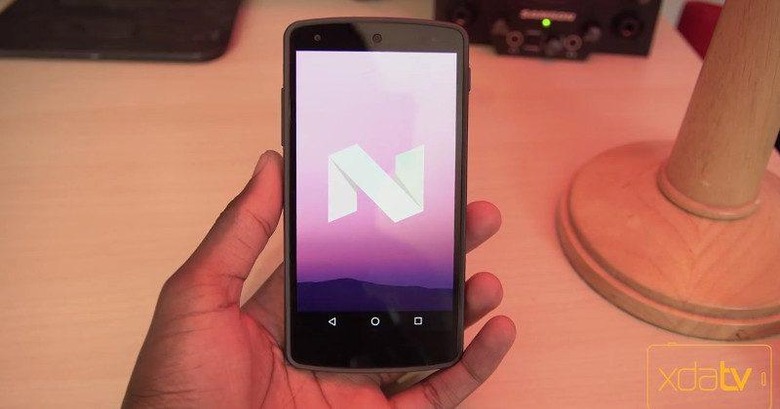 The Nexus 5 isn't going to receive an official Android 7.0 Nougat update. Whether that's because the smartphone has reached its end of life or because Qualcomm won't release updated drivers for its chipset hardly matters for owners of what is perhaps the most loved Nexus smartphone. Hope springs eternal, however, at least for those who are willing to take the plunge and take the necessary steps towards Nougat. An AOSP-based Android 7.0 ROM is now available for the device and it seems that almost everything is working perfectly.
It isn't really surprising that the Nexus 5 won't be getting the update officially, considering it's age. It is still, however, disappointing, especially considering the popularity of the smartphone. Even today it remains one of the most used Nexus smartphone, especially among tinkerers and modders.
Fortunately, Android's open source nature allows anyone to attempt to port the OS even to "deprecated" devices. And fortunately, the Nexus 5 lends itself easily to such efforts. The result, a working copy of the Android Open Source Project (AOSP) "vanilla" version of Android available for the Nexus 5.
We can't completely say that it's perfect, as even its developer won't make such guarantees. It seems, however, that most of the reported issues have been ironed out. Installing this version of Android won't be a walk in the park either, but majority of Nexus 5 owners have probably flashed a third-party ROM at one point or another. If not, now seems like the perfect time to try.
In addition to the usual bug fixes and performance improvements, Android 7.0 Nougat also brings with an improved Doze support for more energy saving and, perhaps most talked about, multi-window multi-tasking, even for smartphones. And while the Pixel Launcher is still slated for a 7.1 release, expected next month, the APK is already available to be installed anyway.. Whether the 7.1 update also becomes available for the Nexus 5, unofficially of course, is still up in the air.