NextGen use 3D printing to make ergonomic chef knives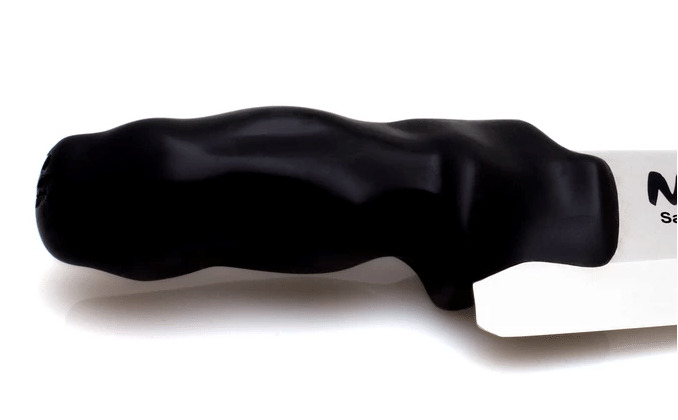 If you spend a lot of time in the kitchen, you know having a solid set of knives is important. The blade is a big deal, of course, but one shouldn't neglect the handle — that is the part you're going to interact with the most while cooking, and so a comfortable fit in your palm will ramp up your wielding powers. Enter NextGen, which has decided to take things to the next level using 3D printing. Rather than sculpting knife handles for an element of comfort, they're 3D printing them with a finely tuned ergonomic design.
NextGen points toward how chefs are trained to hold knives and the common problems that can cause, such as too much pressure causing pain over time. A 3D printed handle aims to eliminate this, being designed in such a way that a chef can hold the knife and use it without any of the limitations or pain of traditional knife handles.
The grips can be customized by capturing one's own unique hand grip. Both right-hand and left-hand models are available. The blades, meanwhile, are made from steel — the "Pro" version with 440C steel, the Elite from NextSteel, and the Custom from NextSteel.
NextGen Knives is funding the project on Kickstarter, where it is seeking $25,000 USD in funding and has so far raised about $16,000 with 19 days remaining. Those who are interested can pledge $99 USD to get the San Sebastian PRO 8 Chef's knife, which is set to start shipping in November. There are some other options, as well, like the ELITE 8 knife for $159 USD.
SOURCE: 3ders