Nextbook Premium7SE Android tablet could be great for back-to-school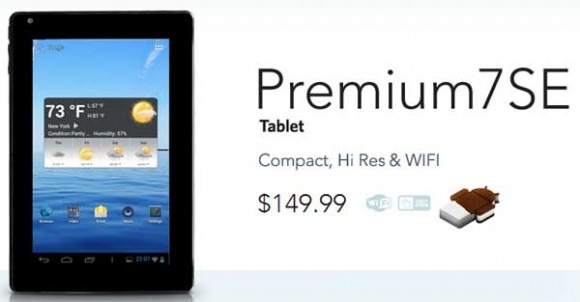 This week and next week there are many students around the country starting school again. It's a horrible time of the year for anyone in grade school or college, but pretty much one of the best times of the year for parents who need a break. One of the good things about going back to school is that you need to gear up, and often that gear involves some tech. If you're in the market for a new Android tablet, the Nextbook Premium7SE might be just what you're looking for.
This tablet is cheap at $149.99, and it runs Android 4.0 for the operating system. Like any other Android tablet on the market, you can surf the web, play games, stream video, and read books. It supports access to the Google Play store and has integrated Wi-Fi. The tablet ships with 25 preloaded e-books and college students may even be able to use it to get digital versions of some textbooks via available Android apps.
The tablet has an integrated camera on the front with 0.3 megapixel resolution and an integrated speaker. The bookstore app that comes on the tablet is the Barnes & Noble Nook app. The screen is seven-inches and uses TFT capacitive technology. The screen resolution is 800 x 480, and the tablet has an integrated G sensor.
Integrated storage is 4 GB and the tablet has a microSD card slot for memory expansion. The memory card slot supports up to 32 GB cards. The integrated Wi-Fi antenna supports 802.11 b/g/n. This may not be the best tablet on the market, but it certainly priced right and the seven-inch screen makes it very portable and easy to take with you in a backpack to and from class.