Nextbit Robin "ember" red arrives in limited quantities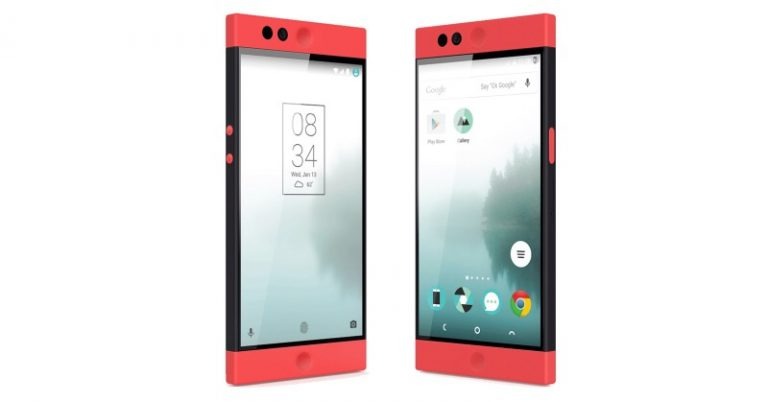 Summer is here, at least for those in the northern half of the globe. The season brings images of beaches, sun, and, red. That's precisely why Nextbit is taking the opportunity to launch a new shade for its so far one and only smartphone. Appropriately called "Ember", this Nextbit Robin in red has all the things that made the smartphone interesting and adds an interesting color choice to it. Plus, beta testers are getting an early taste of the promised cloud smart storage support for videos, ensuring they won't run out of space recording all that summer fun and mayhem.
Nextbit long ago teased a red paint job for the Robin. Given the association with a certain comic book character, that color should have probably been there from the start. Although named "Ember", the color isn't a flaring red that will hurt your eyes. Instead, like the "Mint" green option, it has a more pastel hue to it. But unlike the Mint, only the end caps get bear this new color. The rest of the body remains a deep, neutral black.
The Nextbit Robin probably wouldn't be interesting if the startup relied on color and design alone, or even on its pedigree, with founders coming from both HTC and Google. The Robin's call to fame lies in its cloud-centric nature. At a time when people were chewing Samsung off for removing its microSD card slot, Nextbit unabashedly turned to the cloud. And it isn't just for storage of files, mind you. Apps are also stored there as well, depending on their frequency of use.
But while the Robin does make extensive use of cloud storage, one part that remained missing was storing videos. Nextbit promised that it would coming soon, and now it is fulfilling that promise, at least partly. Beta testers will sono receive an update that will automatically store videos that you rarely watch to the cloud. If all goes well, that will roll out to all users in the August update, which also includes Android's security patches all the way until July.
As for the Nextbit Robin "Ember", it is being sold for the same price as the others, at $299. However, it isn't going to last, as Nextbit has only produced a very limited number of those and, as they say, "once it's gone, it's gone."
SOURCE: Nextbit