Next Galaxy Watch could have 8GB of storage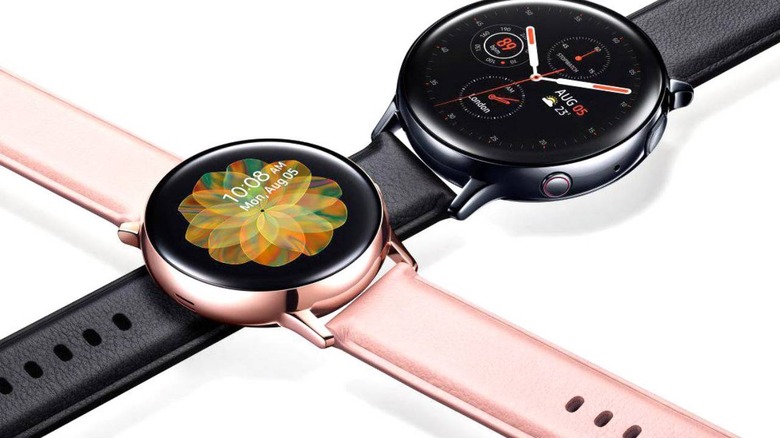 In their early years, people had a hard time making heads or tails of what smartwatches were supposed to be. Were they simple "dumb" extensions of their smartphones or miniature versions of smartphones? Overtime, smartwatches have seemingly become glorified, app-centric fitness trackers that could sometimes function independently of smartphones. That, however, requires a bit more hardware than the first-gen smartwatches had, including what may be one of the highest amount of storage in a smartwatch yet.
How much storage do you really need in a smartwatch? The very first ones had 4GB inside, which may have been the sweet spot for size, price, and power efficiency back then. It might have also been providential since there weren't that many things you could do with smartwatches back then.
These days, though, smartwatches have all sorts of apps, many of them revolving around keeping data on the smartwatch,, even if temporarily only. Those include not just fitness data from runs and activities but also music for listening even without a smartphone nearby. The latter is especially useful for "standalone" wearables that you can take out for a run while leaving your phone at home.
SamMobile's sources paint exactly such a picture of certain SM-R840 and SM-R850 smartwatches' 40mm and 44mm respectively that are reportedly in the pipeline. These smartwatches will have 8GB of storage inside though it's not yet clear what else they will have. There will most likely be both regular and cellular models though it would be too much to expect a 5G smartwatch at this point in time.
The bigger question, however, is whether it will succeed the Galaxy Watch 2 or the Galaxy Watch Active 2. The former implies it would retain the rotating bezel but the latter's touch-sensitive bezel might be Samsung's new standard for its smartwatches.