Next Dell XPS 13 to be a 2-in-1 convertible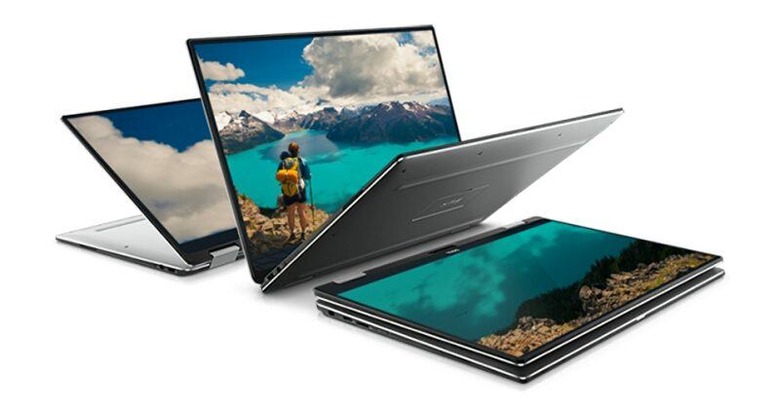 The PC isn't dead. It has just changed its face. Laptops today have started looking more like their tablet cousins, bearing touch screen displays and flat slate modes. That trend has seemingly trickled down even to Dell's orthodox laptop line, the XPS. "Accidentally" leaked by Dell's own website, a new Dell XPS 13, model 9365, is shown boasting of a very flexible spine, not unlike to Lenovo YOGA. This makes the still to be formally announced XPS 13 the first of its kind to finally cross over to the convertible side.
Some might not be entirely convinced of benefits of a multimodal laptop beyond the "cool" factor. Tent mode is, after all a fancy way of watching or showing things on a laptop screen. And while tablet/slate mode can be useful for touch-based applications, the benefits are rendered moot by extra heavy laptops. Still, if you're not paying extra for the features anyway, might as well hare it.
Aside from the 360-degree bending skill, the XPS 13 9365 is also shown to flaunt Dell's "InfinityEdge" display, which is a fancy marketing term for "super Slim bezels" that give the XPS an admittedly beautiful appearance. Other than that, however, Dell has still kept things under wraps until this week at CES 2017.
If we go by model numbers, however, the XPS 13 9365 could be a slight refresh of the existing 9360 model. Which is to say, it will be a high-end laptop powered by a 7th gen "Kaby Lake" Intel Core processor with up to 16 GB of RAM and screen resolutions ranging from 1080p to 2K. More details about the XPS' first 2-in-1 are expected to pour at Las Vegas.
VIA: Windows Central