News Corp's Times newspaper accused of computer hacking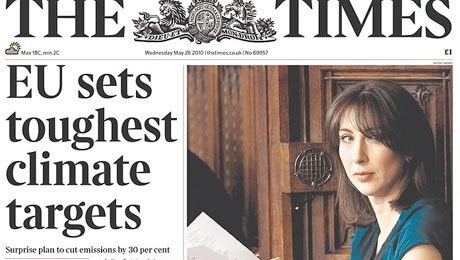 Just when the world was beginning to forget about News Corp's hacking scandals, a new investigation has been launched regarding the media giant's UK newspaper the Times. The Metropolitan Police Service in England is looking into reports that a reporter may have hacked into e-mail accounts. This of course comes after News Corp faced a humiliating probe into phone hacking last year.
That case prompted the giant company to close down News of the World, a tabloid that had been in print for 168 years. The scandal crept over to another News Corp tabloid, Sun, with another investigation that led to four employees being arrested on bribery charges. Now, it's another publication, another scandal, and another criminal charge. According to the allegations, a Times reporter broke into an unauthorized person's e-mail account and used private information from that account to run a story.
That's what we in the real world call illegal. No further details were spilled on whose e-mail address was compromised and what the story related to. However, it was revealed that this scandal came to light because someone within the Times knew about it and told an independent ethics committee. The Time is a 227-year-old publication, one of the longest-running in the world. To become wrapped up in this company-wide series of scandals is crazy.
[via Bloomberg]