New Zelda: Breath of the Wild trailer previews sprawling environments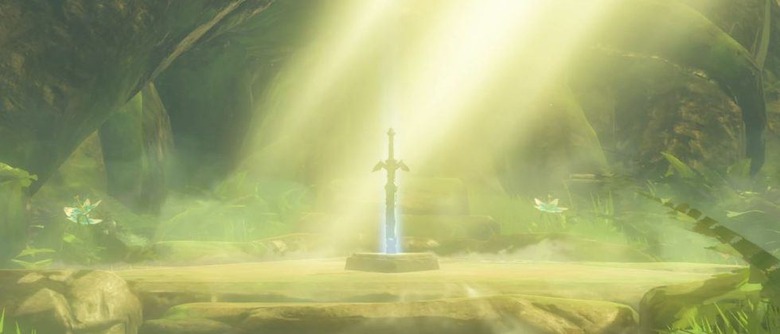 We've got a new trailer for The Legend of Zelda: Breath of the Wild to gawk at this morning. Not all of the content we see in this trailer is new, but there are few new shots lurking within. Really, it's just another look at a highly anticipated game, and what will be the Nintendo Switch game to have at launch.
The trailer itself comes from Nintendo's Japanese site and was later posted by the folks over at Gematsu. Strangely, there's no backing music in this trailer, which almost gives it a more solemn and calm feel. In the trailer, we get to take a look at a number of the game's massive environments, and we're treated to a fair amount of action as the cherry on top.
The Legend of Zelda: Breath of the Wild will be launching alongside the Nintendo Switch on March 3. The game has been in development for nearly five years, and it's quite possibly the most anticipated Zelda game ever. Nintendo's hype machine has been putting in overtime lately, as it seems like we're getting a new Breath of the Wild trailer every week.
Just as well, The Legend of Zelda: Breath of the Wild will be launching for the Wii U on March 3. Nintendo has already indicated that this will be the final first-party game made for the Wii U, though it's always possible that we'll see other third-party developers support the system beyond that point. Still, considering the Wii U's poor sales, that may not be very likely.
The Legend of Zelda: Breath of the Wild will launch with three different editions on Nintendo Switch. There will be a standard edition, which includes only the game, and a special edition that includes goodies like a map of the in-game world, the soundtrack to Breath of the Wild, and a special Switch carrying case. There's also a master edition that includes everything in the special edition along with a Master Sword statue, but both the special and master editions sold out almost immediately once pre-orders opened.
SOURCE: Gematsu