New ZAGG Speaker Case for iPhone 6 is also a battery pack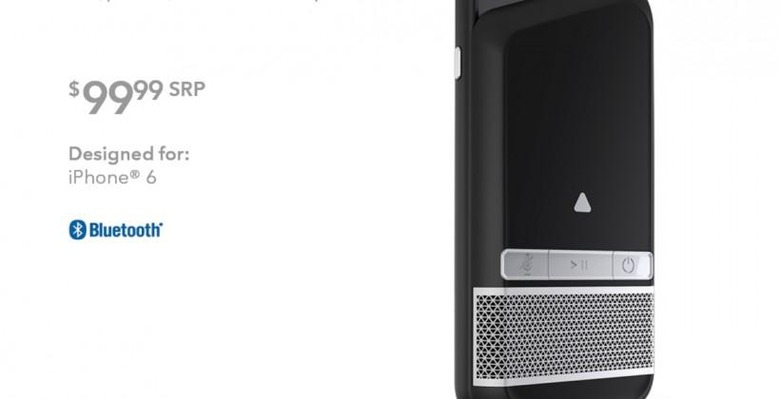 Bluetooth speakers are now ubiquitous, with just about everyone jumping into the market segment in an attempt to win your favor. when you're on the go, it's just another thing to carry along, and charging it up can be a bit annoying. ZAGG thinks they have the solution, though, and it's a pretty interesting one. their Speaker Case for the iPhone 6 packs a detachable Bluetooth speaker, and also serves to protect your phone and bring a battery backup along for the ride.
An 1800mAh battery powers the speaker along, but also provides a tidy backup power option for your iPhone 6. Better yet, you can share the power with a friend if you need to; the ZAGG Speaker Case has a built-in USB outlet.
The case also has built in controls, and the rear speaker segment is removable, leaving you with a bumper case for your iPhone 6.
The rear controls offer power on/off, play/pause, and even a mute button for those times you're using the speaker for calls. Bluetooth means you can have the speaker on your desk for calls while you play games to entertain yourself, too.
The ZAGG Speaker Case for the iPhone 6 comes out Q1 2015, and is set to retail for $99.99.