New York's MTA Says To Keep Your Hoverboard Off The Subway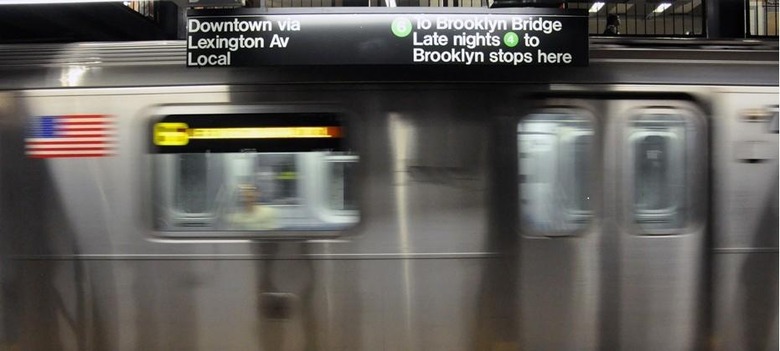 Hoverboards: some of them have been catching fire, and many companies have banned them all as a result, doing so out of safety concerns. In a statement today, the Metropolitan Transportation Agency (MTA) announced that hoverboards are most certainly banned from the New York City Subway, as well as NYC's buses, the Metro-North, Long Island Raid Road, Staten Island Railway, and the Access-A-Ride.
New York officials have made it clear in the past that hoverboards — that is, two-wheeled personal Segway-like devices — aren't welcomed basically anywhere in public, and though some legislators have proposed law changes that will change things, the city is still very much inhospitable toward them.
Hoverboards are just a more modern version of already-banned personal transportation devices in the train stations, such as scooters and skateboards. As well, the fire risk of hoverboards has served as a double whammy encouraging the ban. Flammable items are banned by the MTA, and many hoverboards have proven to be flammable.
Said MTA's Chief Safety Office David Mayer:
The safety of our customers and employees is always our top concern. For obvious reasons, it is not safe to use hoverboards, skateboards or other personal wheeled vehicles on station platforms. We're equally concerned about the safety risk of bringing devices that pose fire hazards into the confined spaces inside trains and buses.
SOURCE: MTA