New Xbox One Experience preview goes out to some testers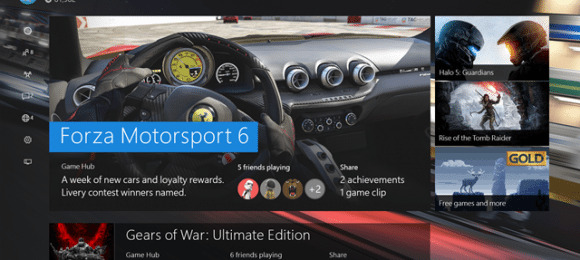 Microsoft has been teasing major changes coming to the Xbox One later this year and most are probably excited about the promised backward compatibility with Xbox 360 games. But while that in itself is of course a major highlight, November's update will of course feature a lot more than that. Now for the first time, this New Xbox One Experience is rolling out to a subset, not all, of the console's preview program members, delivering the public's first hands-on brush with a new interface that's promised to be faster at getting things done.
The overall design of the new home screen can easily be compared to the changes done to the Windows 10 Start Screen as well. Tiles are still there, of course, but scrolling is now a more vertical experience than horizontal. At the top you have your most recently accessed games. Scrolling down, you get your pinned games. Switching between these two parts of the screen is done in a snap with the left and right triggers.
The new experience also comes with a new Guide on the left side of the screen. This side bar, which can slide in and out even in games, holds all the social activities and settings that you need to get to quickly. Your friends list is there and so are your parties. Notifications are all stowed there too, grouped according to app or game, so that you won't have to worry about losing track of them while you're busy raining down bullets on your enemies. The Guide also hosts the Snap Apps, which were previously located on the right side of the screen.
That right side is now home to that other guide, the OneGuide. This will be the place for your TV and video streaming activities, which include Live TV, Movies & TV, and app channels.
This is just the tip of the iceberg for the new experience. Microsoft plans on regularly releasing new previews, based on tester feedback, all the way to the public release slated for November.
SOURCE: Xbox