New wireless chargers are 3x faster, and compatible with existing phones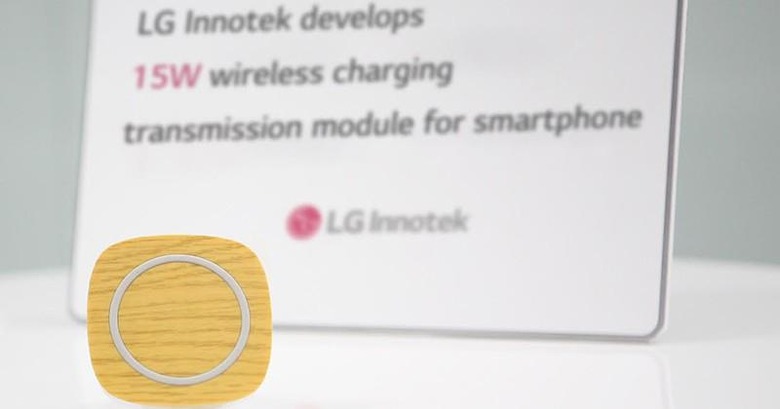 For the last several years, it seems like everything in our lives has a cable attached to it. Sure, our phones, laptops, watches, and other devices are wireless for most of the day. But eventually you have to plug them in, and that means getting all of your cables out, and plugging them into their respective ports. Well LG Innotek is working on a new wireless charging system that hopes to cut down on the amount of cords in your house.
Wireless charging isn't a new concept. Unfortunately, you have to have a very specific phone that supports it, and even then, the rate at which it charges is far slower than simply plugging it in. That's just fine for overnight charging, but not if you want to top it off during the day. That's why LG Innotek's new charger is so exciting. According to the company, you can take a phone from dead to half-charged in just 30 minutes.
Their new 15-watt transmission modules are behind the faster charging speeds. Current wireless chargers are typically only able to transmit at 5 watts. So having three times the power means considerably faster charging.
The best part about the new transmission modules is that they will be compatible with many of the existing wireless charging specifications. This means that if your phone is already setup to do wireless charging, all you'll need to do is pick up one of these new modules.
Unfortunately the company didn't give details on when we would start seeing this new technology show up on the market, but they do plan on starting mass production sometime later this year.