New Windows 8 Poll Suggests Lagging Consumer Interest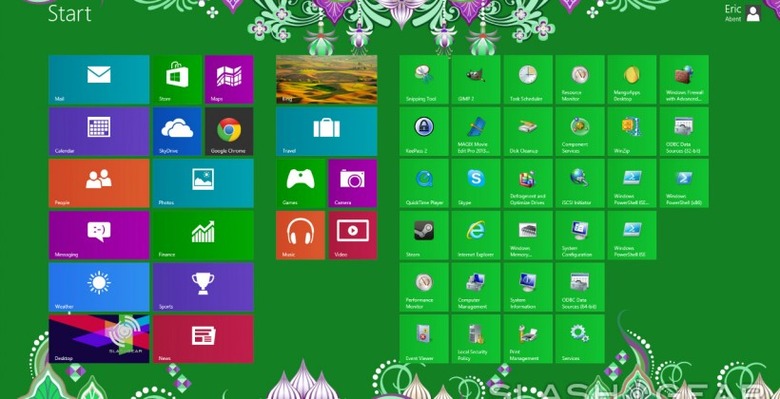 Microsoft may be doing its best to push Windows 8, but a new poll from The Associated Press and GfK suggests that Microsoft's massive marketing campaign may not be working that well. According to the results of the poll, which surveyed 1,200 adults by phone, a significant 52% of respondents haven't even heard of Windows 8. Not good, especially considering the amount of attention the new OS has been given by the press.
To make matters worse, 62% of the respondents who have heard of Windows 8 say that they had "little or no" interest in buying a new computer running the operating system. That's an interesting way of phrasing the question, as it doesn't seem to cover simple upgrades – something to consider as the results of this poll paint a seemingly grim picture for Windows 8. The results also claim that 35% of the people who know about Windows 8 think that it will offer improvements over past Windows versions.
It's true that Windows 8 signals a pretty radical departure from previous Windows installments, but we're not entirely sure this poll is asking all of the questions it should. The fact that 52% of respondents hadn't even heard of Windows 8 is definitely surprising, but where's the question about the intent to upgrade? We know that a significant percentage of those polled have no interest in buying a new computer running Windows 8, but is that disinterest still present when far cheaper upgrades are brought into the equation?
In any case, it's safe to say that Windows 8 did not fare well in this poll. We liked it quite a bit, but we can understand that many are hesitant to upgrade, given the amount of big changes made in this Windows release. At this point, Windows 8 is only a few days old, so it'll be a while yet before we get any solid sales numbers. When we get those numbers, we'll be able to better gauge how Windows 8 is getting along with consumers, so keep it tuned here to SlashGear for more information.