New T-Mobile plan likely to cause more grief for AT&T, Verizon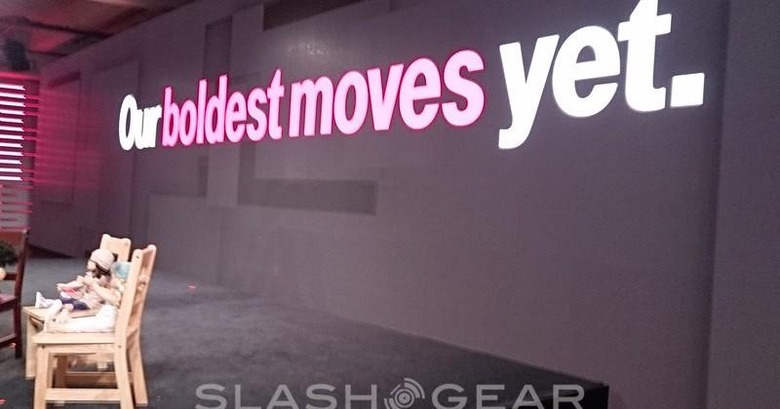 T-Mobile has made no bones about it: they want you as a customer. If you're not already a T-Mobile subscriber, they think you should be, and are aggressively pushing for it along the way. Their tactics (however you feel about them) seem to be working out just fine, too. A few new reports suggest AT&T and Verizon are both feeling the pinch, and are warning investors of an unexpected dip in subscriber numbers or lower earnings. Leaked info on a new T-Mobile plan suggests they're not letting up, either.
Since launching their "Uncarrier" identity, T-Mobile has been loudly proclaiming themselves the best carrier around while taking the incumbents down a few pegs. Competitive pricing is also part of the plan, and a new family plan might give little magenta even more AT&T and Verizon subscribers.
According to TMoNews, tomorrow will bring us a new family plan from T-Mobile, where two lines on a totally unlimited plan will run you a cool $100. Each additional line will cost $40/month. Currently, two unlimited lines on a family plan run $140, so it's also like getting a third line free, and totally unlimited.
The nation's second largest carrier, AT&T, is cautioning investors that their churn will be a bit higher this quarter than it has been. Citing stiffer competition, they don't necessarily call T-Mobile out by name, but there's no doubt T-Mobile's tactics are affecting AT&T.
Verizon says their promotional offers will affect the bottom line, causing short-term stress to their mobile segment. A series of more data/less cash offers from Verizon Mobile were meant to retain existing customers while bringing in new blood. It worked — Verizon says postpaid growth is up — but once again, T-Mobile's Uncarrier approach is working.