New Surface Pro LTE goes on pre-order in UK ahead of reveal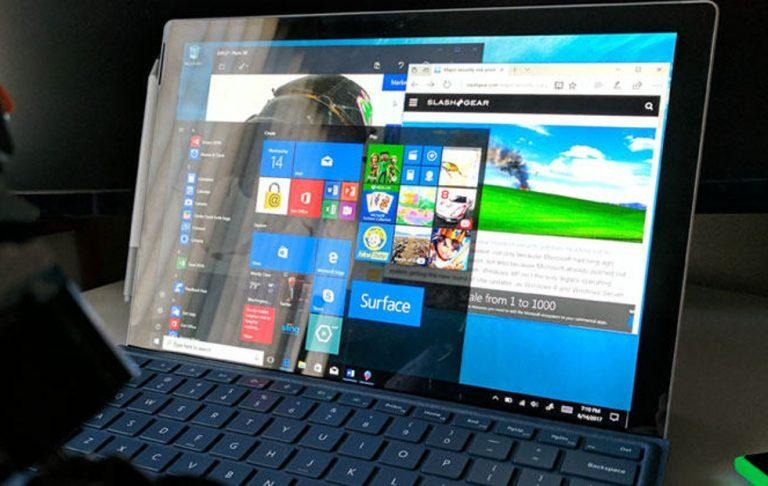 Sometimes, people are just too eager to get the ball rolling, especially on a good thing. Sometimes that leads to accidentally published specs, but, this time, some UK retailers have taken the excitement even further. One of them have actually put up pre-order pages for models of the new not-5 Surface Pro 2-in-1s with built-in cellular connectivity, complete with specs. All before Microsoft actually announces them, officially, in a special Surface event next month.
To be fair, it's really not much of a secret. Microsoft itself already alluded in its May event that it will be bringing LTE connectivity to the new Surface Pro. This is a rather big thing in this day and age when even Windows tablets are expected to be able to connect to the Internet on their own. That said, Microsoft left out the finer details, like when those models will be available and for how much.
Thanks to UK retailer Misco, we know have a clear picture. That is, presuming this is legit and that these are the only two models available. Both of the models run on a 7th gen Intel Core i5 processor. No Core i7 or m3 models in sight, but also no ARM. That pretty much puts the Windows 10 on ARM speculation to rest. At least for this Surface Pro model.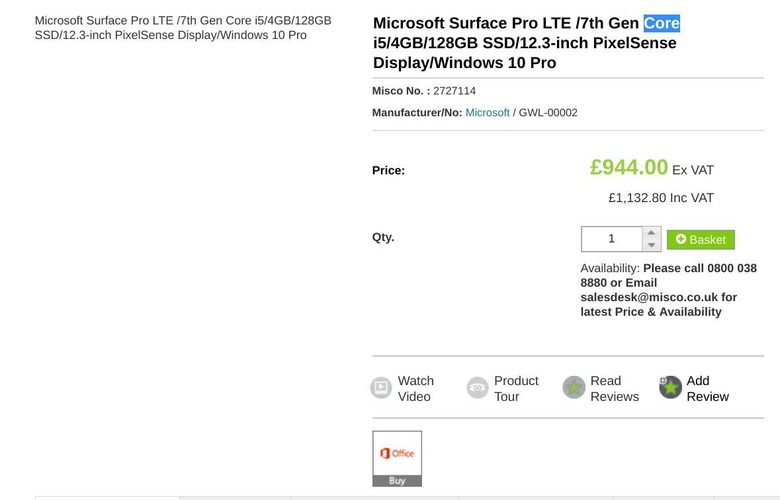 There are two variants available, differing only in memory and, therefore, price. One has 4 GB of RAM and 128 GB of storage for 944 GBP ($1,280). The ideal configuration, however, is probably the one with 8 GB of RAM and a 256 GB SSD drive for 1,169 GBP ($1,580). Those are pretty much on par with how much an LTE model will cost on top of the already high price tag of regular Surface Pro models.
That still leaves the question of what Microsoft has planned for its October Surface event in London. It'll hardly be worth having a complete keynote just to announce a device that everyone already knows about. There is some speculation, or perhaps wishful thinking, that there will be a Surface Book 2 in the lineup, though the existence of the Surface Laptop also tempers that expectation.
VIA: Neowin