New Subaru Outback is on the way, but not until later this year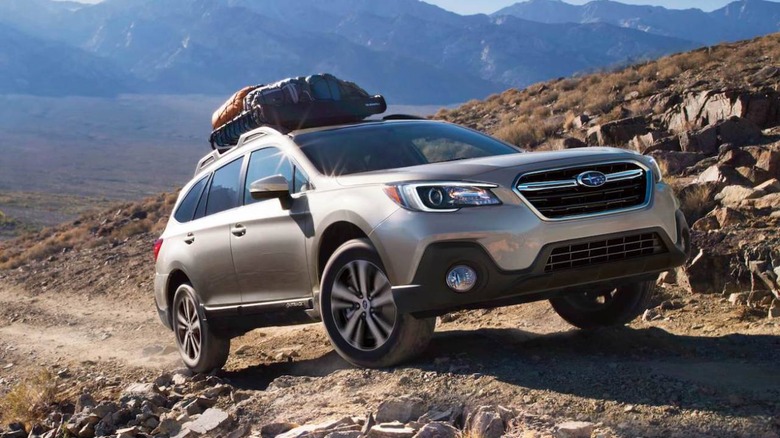 Earlier this week, Subaru unveiled the new 2020 Legacy at the Chicago Auto Show. An all new generation model, the carmaker's iconic sedan gets a new design for the inside and out, along with refined features and improved technology. Some Subaru fans might be wondering where the company's other staple vehicle — the Outback — is, and fortunately they've confirmed that the crossover wagon will be getting a similar overhaul.
Don't expect to see the new Outback anytime soon, as it won't be officially unveiled until later this year. However, we do have a good idea of what to expect, as Subaru confirmed to Car and Driver that the wagon would continue to share its DNA with the Legacy, meaning the new sedan will serve as its base platform. On the design side, the new Outback should look very similar to the 2020 Legacy, seen below, except with a wagon body style.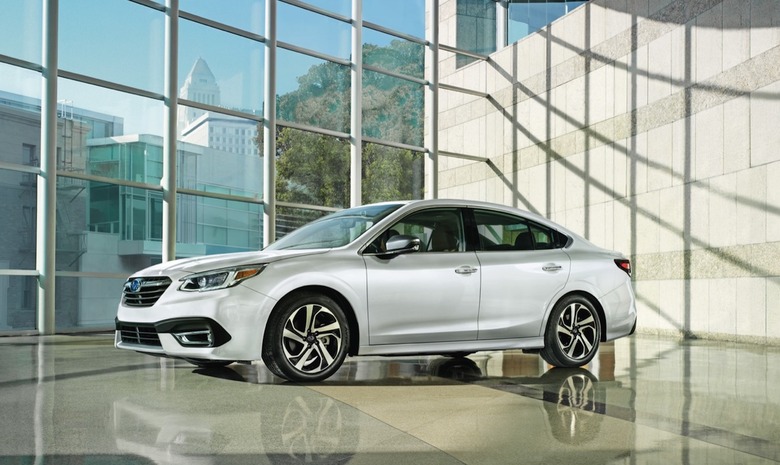 Moving to the Subaru Global Platform means the new Outback will see the same improvements to rigidity and handling as the new Legacy, as well as the same powertrain options. This will include a base 2.5-liter four-cylinder engine with 182 horsepower, or a 2.4-liter turbocharged four-cylinder with 260 horsepower, each with all-wheel drive and a CVT automatic transmission.
The Legacy's striking new interior, including the vertically oriented 11.6-inch touchscreen infotainment system, will be making the jump as well. The new Outback will offer much more cargo space, however, thanks to difference in body shape. Subaru's EyeSight system with driver assist and safety features will be standard as well.
The 2020 Legacy isn't going on sale until this fall, so it's likely we won't see the Outback hitting dealerships until the very end of 2019, or possibly in early 2020.