New Street Fighter V character, DLC announced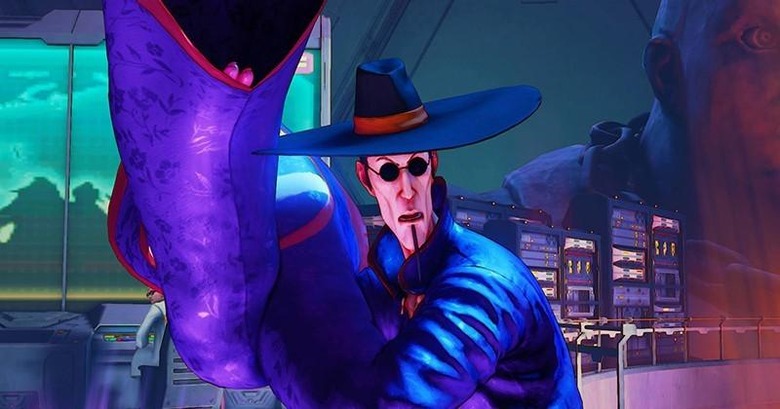 While it wasn't the first arcade fighting game, Street Fighter is often credited with revolutionizing the genre. The next installment of the franchise is coming soon, and we've got a look at a new character. Capcom also announced the six DLC characters, and how to obtain them.
First up is the newest fighter added to the game's roster. F.A.N.G. might have strangest name (seriously, who has an acronym for a name?), but his appearance is even stranger. The game's producer Yoshinori Ono had this to say about him: "As a member of the evil Shadow Organization, F.A.N.G. utilizes a tricky and deceptive fighting style to put an end to his opponents." Check out his character trailer below:
The six DLC characters that were announced are Alex, Guile, Balrog, Ibuki, Juri, and Urien. That's right, Guile has been benched, and will come out sometime during the first year that the game is out. So how will you get these characters? Well, you have three options. The first is the Street Fighter V Season Pass (because Season Passes are all the rage these days). For $30, you'll get all six characters as soon as they're released, and special costumes for each, along with a PS4 theme.
If you don't want all six characters, you can purchase "Zenny" which is just a form of in-game cash that lets you purchase additional content. You can then trade in the Zenny for characters, or other items. The final way you can get your extra characters is by purchasing them with "Fight Money" which is earned by playing the game and completing various challenges.
The game will debut on PS4 and PC February 16, 2016.
VIA: Gematsu