New Sony Ericsson phone hopes to light up your life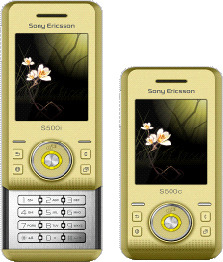 Today Sony Ericsson announced a new phone that will make you stand out from the crowd with fancy lights and always-changing themes.
The new S500 has themes that constantly change throughout the day and night as well as hidden illumination that will make people look at you with wonder. Well, they'll probably wonder why your phone keeps glowing. It sounds like it will be more of a gimmick than a useful feature, but people love the strangest things.
Other than that, it's a pretty basic phone with a 2-inch screen, 2MP camera, MP3 player function, Memory Card 2 slot and GSM/GPRS/EDGE. It's expected to go on sale sometime in Q3 this year for an unannounced price.
Sony Ericsson S500 Shows Your Inner Artist [via gizmodo]