New single from Mötley Crüe available on Rock Band today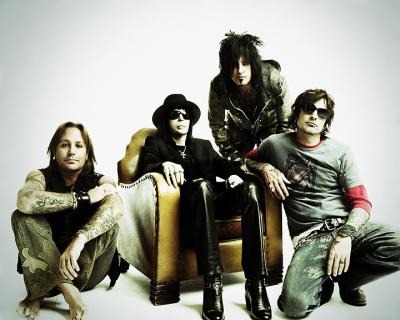 Since Rock Band was announced last year, we've known that there would be much competition between it and the Guitar Hero franchise. I try to stay as neutral as possible, as each as their own strengths. We haven't seen the competition heat up much lately, though I'm sure it will once either Guitar Hero Aerosmith or GH IV hits the market. However, we just told you last week that Def Leppard was releasing a new single through Guitar Hero, and now we hear that Mötley Crüe will be doing the same in Rock Band today.
This came as a bit of a surprise, since Harmonix had already announced the DLC pack for this week. However, Mötley Crüe fans will be excited to hear that "Saints of Los Angeles" will be up for download later today for only $0.99 (80 Microsoft Points for Xbox 360®). It is noted that this will be for a limited time, so the price may jump at a later time.
With these two bands releasing tracks before their albums debut, you have to wonder if this is going to be a trend of the future?