New Rumor Has Apple Working On 13 And 15-Inch Tablets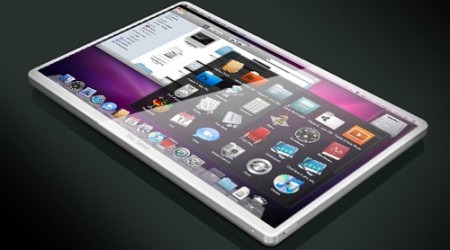 I am sort of Mac agnostic, I don't love the company and I don't hate them. I had a MacBook once and ran Windows on it more than I did Mac OS so I sold it. I love me some iPhone though and couldn't imagine giving mine up. I am very intrigued by the Apple tablet rumors and I have been hoping for a cool tablet running Mac OS X to try out.
Gizmodo is reporting that a tipster that has always been "100%" reliable for them is claiming that not only is Apple working on a 10-inch tablet, but it is working on 13-inch and 15-inch tablets as well. One of the larger tablets is claimed to be running full-blown Mac OS X too.
If the rumor is accurate, we can assume the two smaller tablets are likely to be running the iPhone OS, which would be cool. According to Giz's source, the prototypes were at a plant in China and were clad in aluminum and shaped like big iPhones. The source said that it was unclear if these were prototypes of products going into production or if they were simply tech demos.