New Quanta-built iMacs to debut at Macworld conference Q1 2009 ?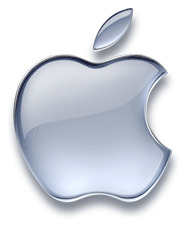 With Steve Jobs keynoting or not, numerous rumors been circulating Apple to refresh the revamped versions of its long-overdued iMac at the Macworld conference coming this January. Concreted source has further supported the hearsay. Citing its source from the Economic Times Daily this morning, Digitimes claimed Apple is evidently preparing to introduce the new all-in-one iMacs at the MacWorld conference in San Francisco, in two weeks.
Report said the Taiwanese manufacturer supplier of all-in-one PCs to Sony and NEC, Quanta, is contracted to begin shipping in Q1 2009 of their all-in-one computers in the quantity of 800,000 production units per month to Apple
Fewer detail were revealed to the exact specs of the machine; but, as usual, Slashgear will bring you the MacWorld conference live reporting first hand. Be sure to check out http://live.slashgear.com in the event of the live coverage.