New PUBG game in works at fledgling Striking Distance studio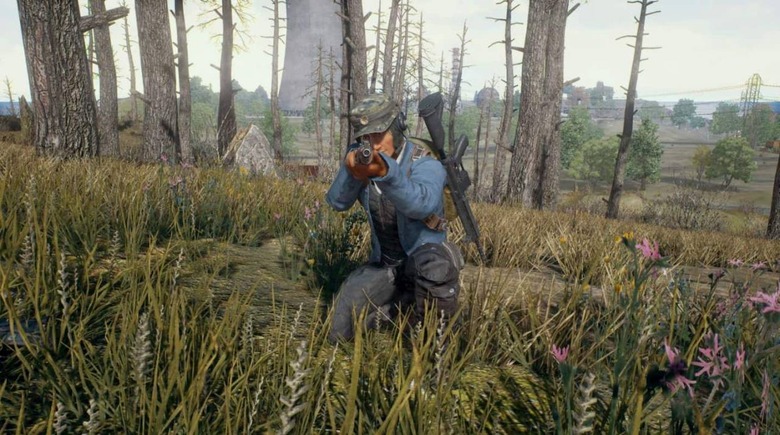 PlayerUnknown's Battlegrounds has grown into a pretty massive success ever since it launched in early access back in 2017, so perhaps it shouldn't be surprising to see that PUBG Corp wants to create more games in the franchise. It'll be doing just that by way of a new studio called Striking Distance, the creation of which was announced today. The new studio's first task will be creating a narrative game set in the PUBG universe.
The formation of Striking Distance was announced today in a YouTube video featuring a familiar face: Glen Schofield. Those who enjoy playing shooters probably already know who Schofield is, as his more recent credits include that of executive producer Dead Space. Of course, he was also one of the co-founders of Call of Duty developer Sledgehammer Games, which assisted in making the original Black Ops and Modern Warfare 3 while leading the charge on Advanced Warfare and WWII.
Schofield's next role will be leading Striking Distance as its CEO. Unfortunately, the video PUBG Corp published today doesn't go into much depth at all about this new PUBG game. In fact, Schofield makes it sound like the game isn't even in development yet.
"As a creative, the freedom to explore the PUBG universe has me excited about the possibilities, which we view as beyond battle royal," Schofield said. "And I'm excited for the next step, which is finding the right people to join us on our journey."
So, it sounds like Schofield doesn't even have his team assembled yet, which suggests that this narrative-focused PUBG game is still a long ways off. Hopefully we'll learn more details about the game soon, but for now, we're left waiting on PUBG Corp and Striking Distance for additional information.