New Note 7 trade-in program includes future Galaxy S8, Note 8 upgrade, South Korea only for now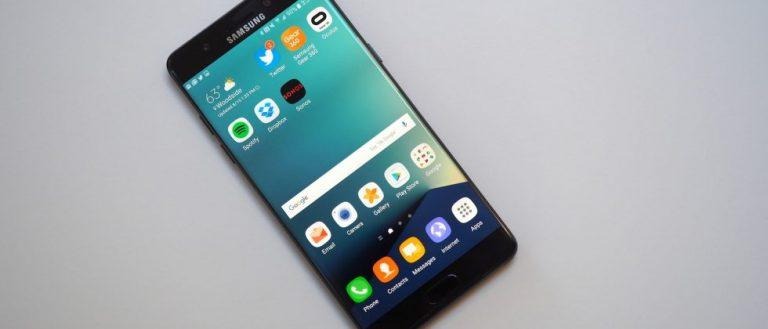 We may receive a commission on purchases made from links.
Samsung is trying to stem the blood loss caused when the Galaxy Note 7 failed and had to be recalled due to fire risk. In South Korea the smartphone giant is trying something new and interesting to keep customers in its home country with the brand. Under the new Note 7 trade-in program any South Korean user who trades their recall device in on a Galaxy S7 with flat or curved screens will be eligible for another upgrade later.
The program will see these traders move to the Galaxy S7 now and then be able to trade up to the Galaxy S8 or Note 8 smartphone set to launch sometime next year. South Korean customers have also been offered financial incentives to upgrade to other Samsung devices from the recalled Note 7. The money is 100,000 won or about $88.39 in the US.
That financial incentive means that buyers who are moving from the Note 7 to the S7 would only pay about half the price for the smartphone. Some were wondering if the failure of the Note 7 so spectacularly would mean that the entire Note line would die off, clearly that isn't the case. Samsung has confirmed via this upgrade program that there will be a Note 8.
Reports indicate that th Note 7 failure has already cost Samsung $5.4 billion won in operating profits from Q3 2016 to Q1 2017. Samsung isn't done paying out for the fires and other issues associated with the Note 7 recall. In South Korea a class action suit is underway seeking compensation of 500,000 won in compensation per Note 7 owner, that is about $442 US. There is no indication that this upgrade program might roll out to other countries at this time.
SOURCE: Samsung