New Nook On The Way From Barnes & Noble, Possibly With Google Play Support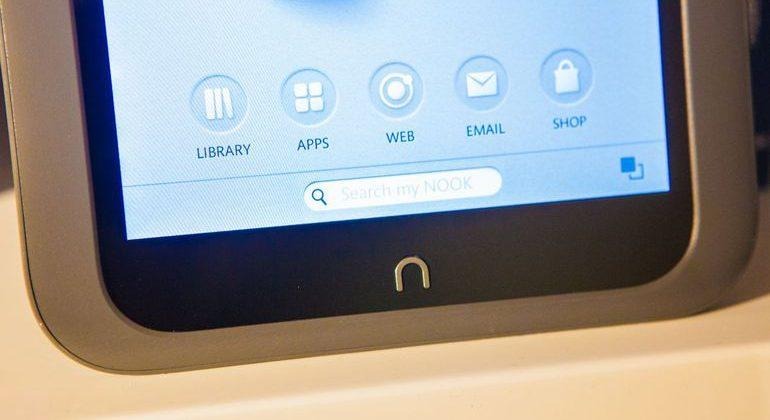 It's been some time since we've heard about a new Nook e-reader device. That's because book retailer Barnes & Noble stopped making the tablet directly, instead licensing the brand to other manufacturers, such as Samsung. It appears that Barnes & Noble is going to take another stab at it, however, as an FCC listing has recently been discovered for the new Nook Tablet 7.
The FCC documents list some of the tablet's specs, including a MediaTek MT8163 quad-core ARM Cortex-A53 processor, a 3,000mAh battery, Bluetooth 4.0, cameras on the front and rear, microSD card support, micro USB port, and a 3.5mm headphone jack.
The really interesting tidbit, however, is that in addition to running Android, the Nook Tablet 7 will feature support for the Google Play Store. Barnes & Noble shut down its Nook App Store earlier this year, so the ability to get apps from Google will be a welcome addition, along with the standard Nook software for buying and downloading e-books, newspapers, and other content.
There's no word on when the Nook Tablet 7 might officially debut, but it seems to be a likely competitor for Amazon's $50 Fire tablet. There's always the chance it could be released as the holiday's approach, but the pricing will also be dependent on other specs including the display resolution.
SOURCE: FCC, Liliputing