New Nokia X coming next week
It doesn't seem like HMD Global is bothering keeping this one a secret. Or rather, it's actually surprising that it was able to keep this new phone under wraps this long. Seen on a theater display in China, an ad for what is clearly being called the Nokia X appeared out of nowhere and has caught many by surprise. We won't to wait long to find the answers, though, as the device will supposed;y be unveiled in less than two weeks.
The idea of a new Nokia X phone is intriguing in itself. It's not a new name, after all, and is actually the name of Nokia's first ever Android phone. Back when it was still under Microsoft's control and bore the clear influence of Microsoft's "Modern" UI aesthetics.
Then again, the arrival of the iPhone X has reportedly sent some OEMs rethinking their brands. Next year's Samsung flagship, for example, was earlier rumored to be called the Galaxy X. So while there's still no sign of the Nokia 9, a Nokia X, instead of a Nokia 10, is definitely within the realm of possibility.
Then again, HMD could simply skip the 9 and jump to X, though with less reason compared to skipping the 4. After all, the Nokia 9 was expected to bear flagship specs, though the Snapdragon 835 might sound a tad dated by now. But considering how late it already is, a Nokia X would indeed make for a better marketing opportunity.
Even more surprising is the fact that the ad says the Nokia X will debut on April 27, at least in China. Whether it will have the honor of going global also is something left to be seen.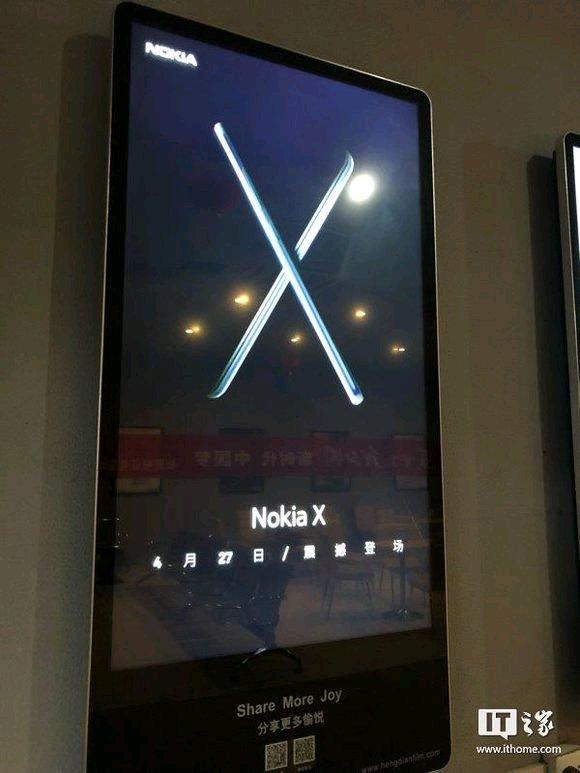 VIA: IT Home