New Motorola Razr2 to Be Released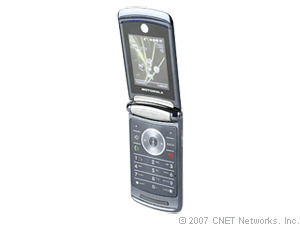 I am so sick and tired of seeing Razr's everywhere that when I saw someone carrying a Katana the other day, I was shocked. Yes I know there are other thin fashion phones out there, but if you tallied up the sales figures for all the various iterations of the original Razr I don't think there would be many phones that could come even close.
So when I found out Motorola was going to try to capitalize on this form factor again, I thought to the movie industry where the sequels are generally worse than the original. Apparently that is not entirely the case, while the Moto Razr2 might not be worse than the original, I don't think, based on Cnet's review, it carries the timelessness that the Razr does.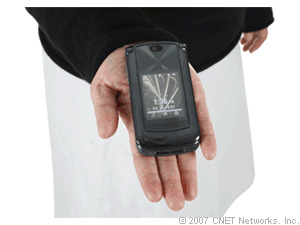 So what does it have you may ask? Well for starters its external display is bigger, and higher quality than the internal displays on some phones. Then there are the touchscreen buttons on the external display that offer up tactile feedback via vibration. There is a camera and a miniSD card slot inside the battery compartment other than that there is Bluetooth.
CNet didn't like the streaming video quality or the overall quality of the internal screen at all for that matter. Unlike the original Razr, this one is not going to be carrier limited, in fact everyone is getting some Razr2 love with all of the CDMA versions being the V9m and the GSM version being just the V9. There are a lot of things that change about the phone from carrier to carrier, but it seems to be an overall decent phone. Like I said, I don't think Motorola is going to be able to build and empire on it, but with the choices available at the various carriers you really can't do much better than this phone, so it just depends on what feature/functions are important to you.
Also, a refresher for some of you, and new news to the rest of you, we really kind of like motorazr.com where they just so happen to have some more news on the new Razor 2 for your eyes.
Is the Motorola motorazr2 price too high?AT&T's 3G-Powered RAZR2 V9Sprint Motorola RAZR2 V9mMOTORAZR (2) V8 (GSM)MOTORAZR (2) V9 with HSDPA TechnologyVerizon Wireless Introduces The MOTORAZR2 V9mMotorola Razr2 V9m (Sprint) [via CNet]