New Millennium Falcon is LEGO's biggest set ever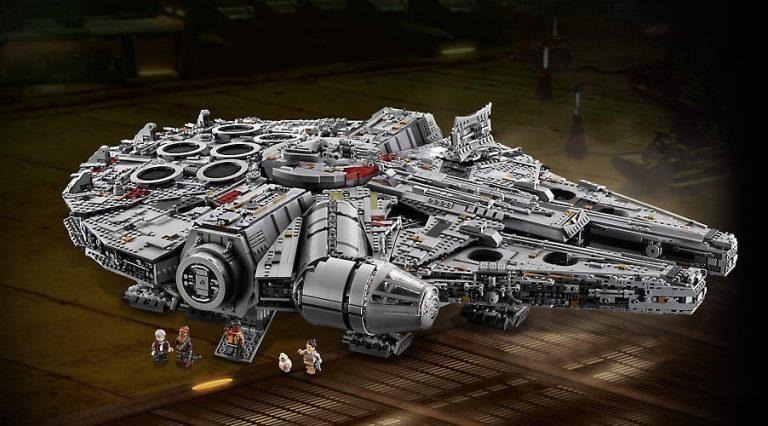 LEGO Star Wars aficionados, look out, there's a new Millennium Falcon set coming to break your bank account and occupy your time. The company has announced the latest in its Ultimate Collectors Series, and it also happens to be largest and most expensive set LEGO has ever released. How big and how expensive? This new take on the "fastest hunk of junk in the galaxy" weighs in at an incredible 7,541 pieces, and has a $800 price tag.
So, what do you get for all that money, besides a whole ton of LEGO pieces? Well, this set is now LEGO's largest and most detailed take on the Millennium Falcon, topping their original 5,195 piece version from 2007. Not only have the designers made the interior sections as accurate to the films as possible, but the set comes with swappable parts to depict the ship either from the original Star Wars trilogy, or the recent Force Awakens film.
Along with the ship itself, the set comes with a crew of 10 minifigures including Han Solo, Chewbacca, Leia, C-3P0, BB-8, Finn, Rey, older Han, and two porgs. Once again, this allows fans to display the Falcon in its classic form, or as the newer version. Still not enough details? A LEGO mynock also comes in the set, and the head of the Han and Leia figures can be rotated to show their faces with respirators.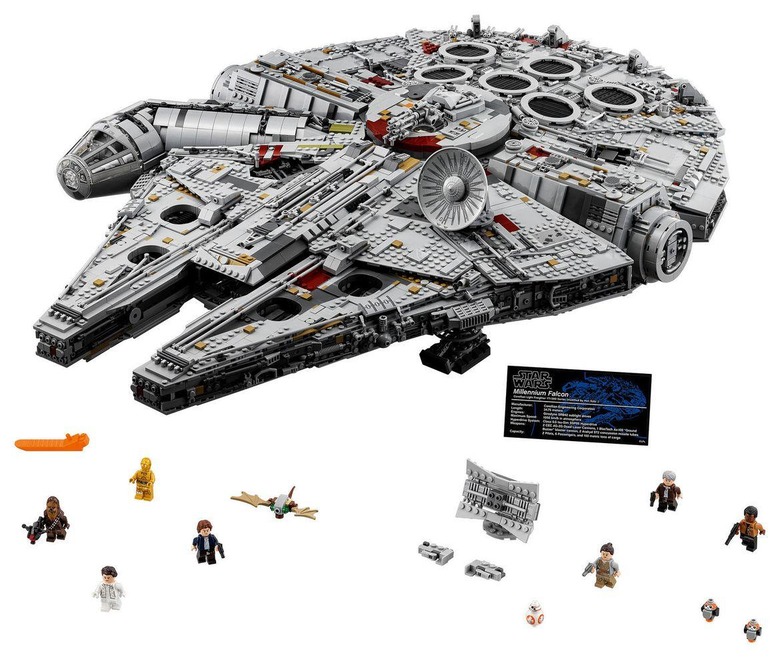 Those considering a purchase would be wise not to wait, as the original 2007 LEGO Falcon sold for $500 at release, but after being discontinued it now goes for prices between $2,000 and $3,000. Alternatively, you could consider the $800 price an investment, and sell the set a few years down the road.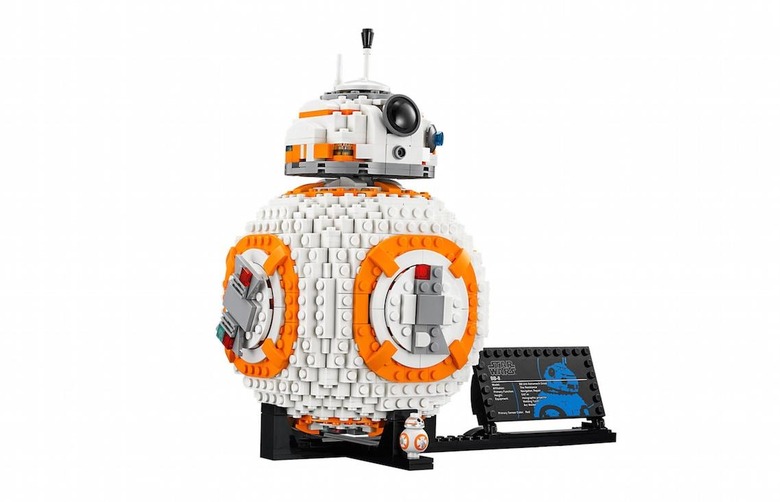 For fans with a smaller budget, LEGO also announced a 1,106-piece BB-8 set that's available now for $100. The Ultimate Collectors Series Millennium Falcon will go on sale starting October 1st.